6 Cafes for Sale in Brisbane under $250,000
6 Cafes for Sale in Brisbane
A good coffee or brunch with friends is one of the backbones of the Australian hospitality industry.
Bsale currently has over 2,065 cafes for sale, making it one of the most popular industries to jump into when you are looking to buy a business of your own. Whether you are looking for a trendy, modern cafe with a menu that is Instagram worthy or a classic coffee and takeaway shop with a never fails latte, you are sure to find a cafe with all you are looking for. Brisbane is well known for it's fun, youthful vibe and coffee shops and cafes are booming, full of both locals and tourists.
There are many benefits to buying an already established coffee shop or cafe, the most attractive being that most of the hard work is done for you. The menu has already been selected, the customers are already there, the location and marketing is already established.
Of course, once you own the cafe, any changes you want to make are entirely up to you, but the groundwork ihas all been done for you!

Here is a list of 6 cafes for sale in Brisbane under $250,000.
1. Very Profitable Licenced Cafe For Sale
Price: $198,000 + SAV
This business is located in a city fringe suburb and has a fabulous array of offerings for its patrons. The business is also licenced with plenty of indoor and outdoor space for patrons to enjoy.
The business is popular among the locals with a loyal customer base. It has a unique 3 in 1 range of facets to it which all contribute to its profitability and popularity making it an all season place to visit.
Turnover is over $20,000 per week
Adjusted profit to the working owner is over $307,000 in the financial year 2020/21.
Owner works 5 days per week in the business and does not work any nights.
Business is for sale at less then a years profit.

The menu is assembled by a chef with a non-chef in the kitchen in mind. This makes it a straightforward business to own and run.
2. 5 Day Semi Managed Industrial Cafe Takeaway
Price: $199,000
This well presented industrial cafe is located in the heart of busy industrial area on the northside of Brisbane.

If you are looking for a low risk business for yourself or your family in the current circumstances, then this is one for you!
Weekly turnover: $10,500 - $11,000
Trading 5 days a week from 6 am to 3 pm Monday to Friday
No trading nights, weekends or public holidays! Lifestyle business
Cheap rent only $2,748 + GST per month
Long lease expires in 2024 with another 2x5 year options
Currently run under semi-management, the owner only works 12 hrs a week. Used to be fully managed.
2021 FY SDE over $ 120K
With the potential to open on Saturday, this seller is keen to sell due to family reasons.
3. Highly Successful Cafe Coffee Shop For Sale
Price: $220,000
This partly managed business for sale is very busy. A hit with locals, it can serve up to 220 covers at breakfast.
A full commercial kitchen and a liquor licence. A great position and a loyal following. Youll be acquiring all of these, and more.
About the Business:
This cafe and coffee shop, in an inner southern suburb of Brisbane, has found the secret of success: Keep it simple and do it well.
The business generates $1 million in revenue each year.
The former corner store and attached house have been cleverly converted into a smart, modern indoor/outdoor caf which has become a local institution.
Currently semi-managed, you can choose whether you retain the status quo or step in and manage it yourself.
4. Much Loved Little Cafe For Sale
Price: $235,000
This suburban corner cafe for sale is a hit with the locals. Every day, they flock there for breakfast, coffee and lunch.
Down-to-earth and funky, its world-renowned in this part of Brisbane for its specialty coffees and light meals.

Were not just talking about this cafes menu here. The business also represents incredible bang for your buck. In fact, a staggering 88% return on investment!
A culture of service embedded in the business

Hugely popular with the local community
Simple to operate
Very profitable
Its all over by 2 oclock each afternoon.
This former corner store has been converted into an atmospheric little cafe where locals gather to put the world to rights. Customers can choose a table inside, in the courtyard or on the pavement.

The revenue keeps increasing. And you can increase it further. You have the scope to open for dinner on certain evenings, or cater for private functions. Right now, its waiting for a new owner to embark on the next stage of its journey.
5. Industrial Takeaway Cafe 5 Days
Price: $220,000
This is an established Takeaway Cafe in a large industrial estate on Brisbane's north side.

Trading on this site for over 20 years, this has proven to be a successful family business that is easy to run and enjoys a lot of regular customers. Opens early and is closed by 3pm, Monday to Friday. There is no competition to match it in the industrial estate.

Known for a regular workers breakfast and lunch menu, this shop has become the local's lunch stop for quality takeaway food, coffee, drinks and some speciality lines.

The assets include a fully fitted commercial kitchen and a small seating area if customers want to stay.

Figures show income takings are consistent around the $10,000 per week level for 5 days over recent years.

The kitchen is spacious and there are two adjacent large rooms for storage plus an office. A new long lease will be available from the owners for this cafe.
6. Established Shingle Inn Cafe For Sale
Price: $149,000 + Stock
This outstanding store has a well-established customer base with over 1300 registered Loyalty Club members!

Offering aspiring entrepreneurs an opportunity to own a well-recognised and established cafe in one of Brisbane's busiest Shopping centres. These cafes are well-appointed with a contemporary ambiance and high-end furniture and fixtures. They serve a unique signature range of decadent cakes, superior quality coffee, delicious gourmet sandwiches along with exceptional customer service.
Opportunity to become a part of an Iconic and successful local brand
Modern boutique cafe franchise with unique and fresh products
Access to national and local area marketing campaigns
Comprehensive 6-week-long training and ongoing support
Assistance and mentoring in managing day-to-day operations from national support teams
Access to proven Franchise systems and processes
Experience is not necessary as full training is provided.
About the author
---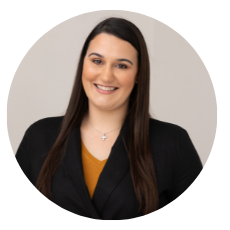 Catherine Mangana
Customer Support
---