Business For Sale Sydney NSW Region, New South Wales
Business Category Cafe and Coffee Shop Distributors Websites and Online Businesses Working from Home Businesses
$475,000 + SAV
Description
Australian Leading Online Tea Business | 18 Y.o. Established E-commerce Asset
An opportunity exists to acquire an 18 year old, well-established high growth, high margin e-commerce asset and leading retailer in the beverage industry with significant upside.

Unknown to most, Tea is the second most consumed beverage in the world after water. The global tea market has seen continual YoY growth, with the industry worth 200 Billion in 2020 and estimated to be worth 350 Billion by 2025 (Ref. Statista Research Department, Mar 26, 2021)

The business is an authoritative leading provider of premium loose leaf tea to both B2C and B2B in Australia. The company has tremendous potential to scale for the right buyer.

The company was founded in 2003 by a husband/wife team who successfully pioneered online tea sales with revenues over $650k/year. However by 2017 the previous owners pursued other business ventures and the company was run as a small side operation.

In February 2020, the current owner purchased the business and immediately began re-establishing the brand back towards previous levels in the Australian market. By the end of 2020 almost all the blends and premium teas that the business was renowned for were re-introduced and a significant investment into the complete redesign and modernisation of the website was made (launched in December 2020).

The business has achieved an average MoM growth of over 20% since the new ownership with the current owner working from home and spending between 1-3 hours per day on the normal day-to-day activities. These activities include blending, packaging and fulfilling orders; general customer service, and occasional promotion.

The company has over 8500 Facebook Followers, 850 Instagram Followers, 400 Twitter Followers, 4000 Email Subscriber List, Youtube Channel, Pinterest etc

Growth Opportunities

Health-wellness: Tea taps into various niches including health and fitness which opens up an entire untapped market with highly engaged and eager consumers focused on products such as Tea Detox, Natural Herbal Remedies, Tea for numerous health deficiencies, Immunity, Sleep, Energy etc. With societies ever-increasing trend towards more natural products, the company sits in the ideal spot to capitalise on these trends.

Social-Media: All likes and followers were organically obtained however the owners have not focused on social marketing which presents an exponential growth opportunity by leveraging the power of social media for the new owner. Companies such as SkinnymeTea used Instagram to make 7 figures per month and the methods could be easily replicated with the specialty tea blends that are included with the sale for detox, slimming, pre-workout etc.

Influencer Marketing & Collaboration: Leveraging the power of social media influencers to promote certain tea products or tea detox systems (eg 14 or 28 day detox) can dramatically increase sales overnight.

Email Marketing: The owner did not focus on email marketing. Regular email and promotional marketing offers can significantly boost sales and therefore increase the LTV of clients.

SEO: No SEO efforts have ever been made thus presenting a great opportunity to further garner market share. All organic traffic that arrives does so thanks to the 18 years of solid content.

Wholesale: The B2B Tea market has enormous potential to take the business to another level. Every Cafe, Restaurant, Tea-house, Spa, Bubble-tea retailer, Hotel, and any other location that sells Tea is a potential lead for the business. This is further amplified if expanding internationally.

Private Label Tea: The company has several hundred leads from people who wish to start up private label tea businesses using the business's blends. Serval wholesale sign-ups occur daily but time restraints mean that the current owner does not actively pursue the leads. This presents further opportunities to significantly increase revenue.

Drop-Ship clients: Currently we have Private Label Tea clients for whom we fulfil orders for. We charge a fulfilment fee and warehouse fees to store their stock on a monthly basis. This provides an additional revenue stream as more and more private label clients inquire about this option.

International Sales: The current owner has focused predominantly on the Australian market. By targeting other countries, sales could multiply significantly.

IP rights
The sale includes over 100+ blends and associated Intellectual Property Rights to those blends. Certain blends were created in conjunction with professional herbalist and naturopaths.

Reason For Sale
The business presents an amazing opportunity that the current owner wanted to pursue long-term themselves when they acquired the business in 2020. However sudden changing financial and family circumstances are forcing the premature sale of the asset.

Advantages
- Established business started in 2003
- 18 year old premium, one-word, exact-match domain name
- High-margin business with certain teas over 95% profit margin
- Home based business that can be ran successfully from any location
- Drop-shipping model possible (used by previous owners)
- IP rights to over 100+ tea, herbal and wellness blends
- Long term relationships with suppliers and wholesale clients (some over 10+ years)
- Solid documentation and records for the company and operations available.

Assets Included In Sale
- The sale includes a prized, premium domain and associated Shopify Website, Content (including hundreds of articles related to tea, starting a tea business, recipes etc), Graphics, Photography.
- Facebook, Instagram, Twitter, Pinterest, Youtube Channel.
- Subscriber & Customer List.
- Intellectual Property Rights to all Blends and Wellness Teas.
- Owner happy to provide training and support for agreed period.


What's involved in running this business?
The systems the current owner has implemented automate the vast majority of tasks for the normal day-to-day operations. Wholesale clients and retail clients order directly through the website providing a seamless checkout process with no input. Once orders are placed, the fulfilment process can begin. Other tasks involve managing stock levels, general customer service and running promotion/ads (as desired).


Who would the business suit?
The company would suit most self-motivated individuals that desire a work-life balance enabling them to work from any location within Australia, or potentially from anywhere in the world.
Similar Businesses For Sale
---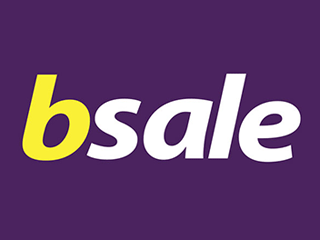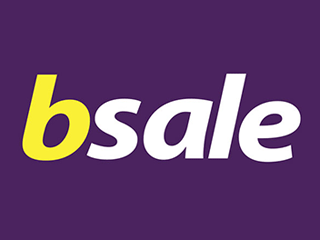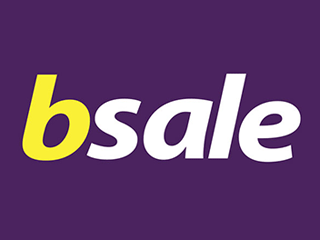 ---