Business For Sale Mandurah, Western Australia 6210
Business Category Advertising Mkting Printing Product Manufacturer Wholesale
$550,000
Description
Creat & Install. It Is That Simple!
This EASY-TO-RUN business has increased sales and continues to grow no matter what the performance of the local economy; when the economy slows demand increases because businesses have a greater need for market exposure; when the economy is on an upward trend, signage sales increase as new businesses are established and existing ones grow.

SALES CONTINUE TO INCREASE
As a result, this business has continued to record increases in sales and gross profits over the past four years and the vendor sees no reason why this trend will not continue, especially given the fact that the Peel Region is set for a major population increase and the WA economy is one of the strongest in the world.

ESSENTIAL PRODUCT
For most businesses, signage in some form is essential. Some may want large billboards, shop fronts, and vehicle wraps, while others may want a single sign announcing their presence, but every business has some need for the products offered by this simple to operate this business.

REPEAT CUSTOMERS
The growing list of active repeat customers currently numbers approximately 45, with no one customer representing more than approximately 10 percent of the annual sales. This makes the business less susceptible to major sales downturns resulting from a loss in a major customer. This is a key feature not often found in businesses of this calibre.

RETENTION
The business has accumulated a large volume of customers' repeat orders and their artwork which effectively acts as a deterrent in losing customers to competitors.

BARRIERS TO ENTRY
Aside from the significant capital requirements to establish a business such as this, a newcomer to the market hoping to compete with this business would find it difficult to employ suitably qualified staff from the graphics industry, who are generally sought-after and therefore prefer to remain with stable, long term employers. They would also require significant time required to build a profitable customer base, and establish beneficial credit terms with key suppliers.

THE OWNER WORKS 30 HOURS PER WEEK
The present owner opts to work part-time in the business, for about 30 hours per week. His main duties are staff management, general administration, and responding to calls and emails as required. The only tasks he insists on completing is orders, and payment of suppliers and staff. The business has developed a clear understanding of its client base, with a loyal and highly skilled staff able to take care of client needs.

THIS BUSINESS IS CRUCIAL FOR ALL BUSINESSES
Business signs are often the first interaction that a potential customer has with a company…

FUTURE OUTLOOK POSITIVE
WA's domestic economy – in which this business solely operates – has grown by an even stronger 5.7 percent since the start of the pandemic, again the strongest of the States and almost double the growth of the rest of the nation.

The State has had the strongest household spending throughout the pandemic, with fast rebounds in inactivity following the short and sharp lockdowns. That means strong demand for the products and services of businesses, that need to stay ahead of competitors using, among other things, signage.

Fortunately, sales with this business continue to grow no matter what the performance of the local economy; when it slows demand increases because businesses have a greater need for market exposure; when it is on an upward trend, signage sales increase as new businesses are established and existing ones grow.

By 2050, the Peel Development Commission expects the region's population will have risen to 444,000. As part of preparing for this, the Commission has introduced Transform Peel, a 35-year project to create new industries, more jobs, and improved food security and to put Peel in a strong position to become a regional hub for innovation in food and agriculture.

A Regional Investment Blueprint has been developed which identifies multiple opportunities for new businesses to start-up, up or existing ones to relocate to the region. Those businesses will, of course, all require signage of some sort.

REPEAT ORDERS WITH LIMITED MARKETING
The long-standing reputation of the business requires no aggressive marketing strategies or external sales force, as sales are generated primarily by customer referral and word of mouth. Increased sales could be achieved by implementing additional sales generators. Customer retention features include:

* State-of-the-art equipment – the business has kept pace with technology and along with well-trained staff maintains and operates the equipment.

* The location is close to customers for convenience and is located in the main industrial area on one of the major roads, allowing easy access and exposure.

* Intellectual property relating to some customers remains with the business and holds their graphic art on file meaning reordering is easier and it's less costly
to have graphics redesigned.

* With a long trading history, with many customers trading with the business for since establishment this business prides itself on its quality of service and
customers refer others to the business and return to it over the years.

* Proven systems are in place and schedule all jobs and adhere to the schedule whenever possible (sometimes the weather has an impact) so its customers can
maximise their branding / advertising exposure.


DIVERSE PRODUCT RANGE AND CUSTOMER BASE
Drawing on its extensive industry knowledge and the ability of staff to recommend proven solutions, provides trusted advice on the different types of these simple manufacturing processes and source materials to provide cost-effective solutions to its loyal customer base.

This business is fortunate to provide its customers a full service from manufacture to installation and has invested in specialist equipment to ensure the process is seamless and professional.

KEY FEATURES OF A SOLID RECESSION-PROOF BUSINESS
* Low risk – onward-upward sales trend despite covid19 epidemic and economic downturns
* Long established for 3 decades – proving it can grow in economic downturns
* High asset mix in the purchase price
* The low staff of four full-time employees plus the owner
* The owner works around 30 hours per week
* Immediate potential to expand with limited advertising undertaken
* Low stock holding and working capital requirements
* Ease of operation with minimal experience needed
* Self-propelled sales growth via word-of-mouth and website
* Business signs are often the first interaction that a potential customer has with a company…

MARKET TRENDS
InfoTrends reports that signage can increase brand awareness by 47.7 percent and boost the average purchase amount by nearly 30 percent.
Nearly 76 percent of consumers (8 in 10) said they had entered a store or business they had never visited before based simply on its signs. (FedEx)
Nearly 75 percent indicated that they had told others about a business simply based on its signage. (FedEx)
About 68 percent believe that a business' signage reflects the quality of its products or services. (FedEx)
About 67 percent said they had purchased a product or service because a sign caught their eye. (FedEx)
Nearly 60 percent of consumers said that the absence of signs deters them from entering a store or business. (FedEx)
Roughly 60 percent of businesses reported that changing the design or enhancing the visibility of their signage had a positive impact on sales, number of transactions, and profits, with an average increase of about 10 percent. (UC)

Over half of the survey respondents indicated that poor signage (e.g., poor quality, misspelled words) deters them from entering a place of business. (FedEx)
Thirty-eight percent of large companies with multiple locations identified branding/image as the most important purpose of effective signage, while small firms and single establishments perceived signs to be most important for making their business stand out and for helping customers find their location. (UC)
There are several benefits to having business signage custom-made for a business, whether to adorn a building or a vehicle or to place elsewhere as temporary or permanent advertising.
Similar Businesses For Sale
---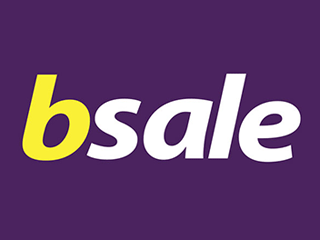 ---