5 Mobile Businesses for Sale in Australia Under $200,000
Mobile businesses are a cost-effective, accessible and flexible alternative to traditional business models and Bsale currently has over 1,000 mobile businesses for sale. The best part is, most mobile businesses are run out of a car or a truck making them not only accessible for both the owner-operator and customers, but they also have lower financing needs. Mobile food vans are a very popular business model that works in this way, however there are many other industries offering businesses that are mobile such as trades and services.
Whether you're looking to expand your businesses services with mobile options or looking for a more flexible change, Bsale has thousands of opportunities for you to check out today.
Here are 5 mobile businesses listed for sale on Bsale, under $200,000.
1. Mobile Catering Company - New South Wales
Price: $130,000 + SAV
A highly successful family owned and run catering company for the last 12 years. Located in Port Macquarie but operating between Grafton and Forster. The ability to work when and how often you desire. This is a great opportunity to purchase a ready to go successful business and maybe even make a sea change to our beautiful town.
Included in Sale:
All training up to 4 weeks. (More if required)
$162,000+ of pre-booked secured functions for 2021/22
$80,000+ of catering equipment and tools
4 x Toyota Hiace Vans.
5m x 3m: Coolroom and Freezer Combo
Website + Social Media Page
Radio Ads
2. Coochie Hydrogreen Lawn Services - Queensland
Price: $110,000
A home-based mobile services business spraying lawns with high-profit margins, easy work that you will love, and an income guarantee of up to $55k with the Coochie HydroGreen Lawn Services - Logan franchise. Coochie HydroGreen don't mow lawns and don't do gardening; they spray. The Coochie HydroGreen business specialises in technical lawn care.
Included in Sale:
Exclusive territory rights
Guaranteed income during the initial 12-month period
Guaranteed business buyback
Guaranteed financing with favourable start-up conditions to approved applicants
Committed marketing plan to ease the pain of a start-up business
Business administrative support, including accounting services and support
Home-based (Mobile Service Business) with a loan vehicle provided free of charge for the first 12 months
3. Mobile Gourmet Ice Cream Business - Victoria
Price: Contact Seller
Established brand with outstanding reputation for genuine, quality, locally produced product . This business has been servicing major events such as Royal Shows ,Music Festivals, hundreds of events , private functions and weddings throughout Victoria since 1999 .
The owner of this van wishes to retire presenting an outstanding opportunity for the right entity to acquire the business as the hospitality industry is about to swing back into action. Full details will be discussed with genuine enquiries at a personal meeting.
Sign up to Newsletter + eMagazine
Weekly updates on business sales and advice, delivered to your inbox.
4. Donut King Mobile Franchise - Western Australia
Price: $139,000
The home of the Hot Cinnamon Donut is hitting the road! Australian food franchise Donut King is delighted to announce the opportunity to join their growing mobile business franchise!
This 2021, the Home of the Cinnamon Donut has launched a mobile business, delivering donuts and coffee to consumers' doors as well as event opportunities.
Key Investment Features:
Low entry costs (limited time offer)
Flexible Business Model with Exclusive Territories on offer
Simple operation No food or beverage experience required
1-week of expert training provided in retail food group's world class training academy on the Gold Coast
Barista training & coffee excellence programs
Guaranteed $600 in sales per day for the first 2 weeks*
National & local marketing area campaigns to drive customer visitations
5. Tornado Potato Mobile Food Trailer - South Australia
Price: $29,000
Established by the current owner in 2015, this popular Mobile Food Trailer serves deep fried spiral potatoes on a stick, hot cinnamon donuts, slushies and more.
A sought-after fixture at country shows, events, markets, and festivals, this business is very easy to set up, completely mobile, and perfect for a family or couple.
Key Features Include:
Custom-built mobile trailer with deep fryers and all equipment
Easy set-up fits inside a 3m x 3m marquee
No need for premises – trailer can be stored at home
The only food trailer with a letter from the manufacturer/OTR approval to operate deep fryers under a marquee
Caters for all ages – Everyone loves a Tornado Potato!
Owner-operated + casual staff (6-8 family/friends) required to serve at events
Marketed via Facebook, Highly visible signage, Marquee, Banners, and Uniforms that make the business stand out
Attends regular events – well known and highly sought after to attend
---
Related Searches
---
Read Similar Articles
Shake it or Make it: Ash never let roadblocks get in his way
Royal Stacks Expands its Kingdom
Looking to Trade your Job for a Business? 6 Trade Service Businesses for Sale!
About the author
---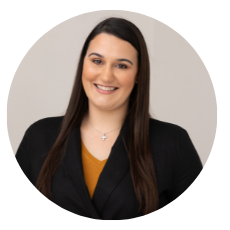 Catherine Mangana
Customer Support
---