5 Petrol Stations for Sale Across Australia
Petrol and service stations are a thriving business industry that often does well, despite what is thrown at it. Over recent weeks, the price of petrol has been a hot topic, and one thing is apparent. No matter the price, Australians need petrol. Bsale has over 140 petrol stations for sale across Australia, ranging in price from $90,000 right up to $6,000,000 for freehold petrol stations.
If you are currently looking for a petrol station to buy, here are 5 petrol stations available across Australia right now.
1. Service Station For Sale - VIC
Price: $595,000 + SAV
This petrol station is a major brand petrol station and convenience store that is located in the northern suburbs of Melbourne, selling over 600,000 litres per month. The shop also makes sales of $200,000 per month.
Key Features Include:
Trading hours 24/7
High exposure to traffic
Fully under management
Good margins through high shop sales
Consistent fuel sales
Lots of potential for further growth
Great profits after paying all expenses and wages
2. Regional Northern Territory Major Brand Bp Service Station - NT
Price: $1,500,000
"One-stop shop" comprising of supermarket/convenience store, BP service station, coffee shop, takeaway and large mechanical workshop facility. This business has been family owned & operated for 20 years under the current owner. Established in the early 1980's and runs 7 days a week 7:00 am – 7:00 pm with 4 permanent and 2 casual staff.
Key Features Include:
Up to date computer and IT systems in place
Land area: 3560 m2
Building area (shop): 679 m2
Commercial kitchen with outdoor alfresco eating area
2 x 2-bedroom demountable, 1 x 1 bedroom demountable and 1 other single room demountable
Capacity to offer accommodation bookings and local tourism/fishing charters via a family-owned business
Sign up to Newsletter + eMagazine
Weekly updates on business sales and advice, delivered to your inbox.
3. Profitable And Established Independent Service Station - NSW
Price: $279,000 + SAV
A well established and very well known service station in the South Western area.
Key Features Include
Low Rent of approx. $440 per week sublease
Prime location - corner of Traffic Light and in front of traffic light
4 streams of income
Operating for 22 years solid
Long trading hours: 8am to 9pm, no restrictions on trading
Lease: 2 years and 2-year renewal option
4. Service Station Business For Sale Prime Location - QLD
Price: $350,000
Here is a golden opportunity to acquire a well-established service station located on a super busy road with high visibility. Positioned only four hours away from Brisbane in a big regional town, the business enjoys high volume fuel sales because of its prime position and popularity in the region.
The easy-to-operate service station comes with excellent systems in place and the advantage of 'zero rent'. With fixed commission and growing year-on-year sales, the 24x7 site offers a lucrative opportunity to aspiring entrepreneurs that should not be missed.
5. The Trifecta! Freehold Liquor, Fuel & General Store - WA
Price: $1,800,000 + SAV
Regional south-west located petrol station with a liquor license and general store. There is also a near-new 4 bedroom house included in the title. This business has a strong corner location and is the perfect family business.
Sales are approximately $4,000,000 per annum and growing. The current owner is selling due to retirement and has owned the business for many years. Solid financial statements and part of the Bottlemart Express Banner Group.
---
---
Read Similar Articles
5 Environmentally Friendly Businesses For Sale Under $700,000
6 Retail Stores for Sale in Melbourne Under $450,000
5 Businesses you can buy this #NationalMargaritaDay
About the author
---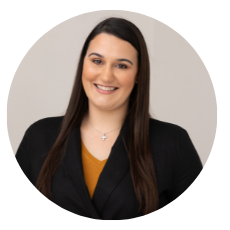 Catherine Mangana
Customer Support
---