5 Environmentally Friendly Businesses For Sale Under $700,000
These days when navigating the business for sale market, there are many different things people look for when searching for a business to buy. Environmentally friendly businesses are proving to be a priority to many business owners and navigating the market to find a business that is ethically and environmentally responsible can be overwhelming. Bsale has over 11,000 businesses for sale, including hundreds that pride themselves on being eco-friendly and responsible.
Customers are pushing for more sustainable and green options so it is no wonder that a lot of businesses are now pivoting their businesses to become more environmentally friendly and ethically responsible.
Here are 5 eco-friendly businesses available for sale on Bsale, under $700,000 right now.
1. Floodproof Environmentally Friendly Wholesale / Retail Cleaning Supplies - NSW
Price: $665,000
Secure this great business now! This business has been untouched and unaffected by the recent 1 in 500 year floods in the area.
Environmentally Friendly Commercial Grade green, septic sewage safe cleaning products, quality first aid, cleaning accessories, paper products, so much more. This business has thousands of products to sell!
Key Features Include:
Located on busy road leading to Ballina Airport.
This business has been established 15 years.
Huge growth potential. Good margins on all products. Very low rent. Low overheads.
Selling thousands of products from six of the largest wholesalers in Australia.
Take over owner's new lease, 3x3 rent $230.00 per week. 100 square metre shed. $5.00 yearly rise only. No other lease expenses. Great landlord. This is cheapest rent in Australia.
Potential for growth. Start selling online!
2. Online Retail And Wholesale - VIC
Price: $185,000 + SAV
This business is Australia's leading REUSABLE coffee pod supplier, and proudly meets Australians ever-increasing demand for BOTH quality coffee and ethically and environmentally conscious businesses.
Operating for over 5 years it is well established and profitable and well positioned for a new owner to take it to the next level OR simply run it from home as a reliable income stream.
Key Features Include:
Exclusive distribution agreements in place with the premium manufacturers
Good mix of both wholesale and online revenue.
Easy to operate by 2 people.
Fully relocatable
Well positioned for future growth in corporate sector
3. Delicia Acai Bar - SA
Price: $25,000
Amazing Opportunity - Delicia Acai Bar Victor Harbor (Cafe/Takeaway/Health Food . Get in now and be part of this successful franchise during an exciting time of growth.
Located in the busy main street of a vibrant growing coastal town, picturesque Victor Harbor is a favourite tourist destination for locals and travellers alike. The funky Cafe menu has been recently revamped and offers healthy, plant based, acai bowls, smoothies, protein, shakes, raw treats, coffee and savoury options.
Key Features Include:
Amazing online ordering system
The company motto of 'Planet over Profit, People over Numbers' is always apparent with low wastage, environmentally friendly products, and low staffing requirements
Near new fit out
Established customer base
Trusted and reliable suppliers
Great profit margin
Sign up to Newsletter + eMagazine
Weekly updates on business sales and advice, delivered to your inbox.
4. Modern Cloth Nappy Retail Business For Sale - QLD
Price: $180,000 + Stock
Well established online store and multi award winning retail modern cloth nappy store in Cairns is for sale.
Modern Cloth Nappies cater to newborns and premature babies, older toddlers & even adults, who are seeking comfort that protects and support environment friendly products.
Key Features Include:
Well established Store in Cairns and online store Worldwide operating since 2013
Most of the business trade comes from online orders
Wholesale customer base including childcare centres and other small businesses
Offers range of reusable products for the family including reusable sanitary pads, nursing pads, wet bags, change mats, backpacks, incontinence products etc.
Excellent rent $737 weekly
5. Environmentally Friendly Insulation Business - VIC
Price: $199,000
Located in a well-known industrial area in a growing suburb of Ballarat, this is your opportunity to purchase an environmentally friendly ceiling insulation business which has been operating for 40 years. First established back in 1981 and acquired in 2014 by the current owners. This business offers a range of insulation services for supply or supply of wall and ceiling insulation products to projects.
Key Features Include:
Unique product available in only two other businesses located in Melbourne
Strong reputation in the current market drawing volume builders and local homeowners
Flexible business hours
Steady financial growth and good earnings with avenues for further growth
---
---
Read Similar Articles
6 Retail Stores for Sale in Melbourne Under $450,000
5 Businesses you can buy this #NationalMargaritaDay
6 Takeaway Shops for Sale in Perth Under $250,000
About the author
---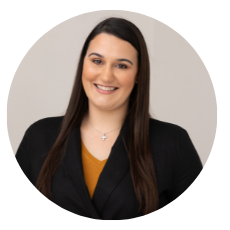 Catherine Mangana
Customer Support
---