6 Newsagencies for Sale in Regional NSW Under $250,000
The last two years have caused a lot of people to reflect on their lives and where they would like to be, both mentally and physically. Many people are making the move to regional areas and a great option is to purchase a local business such as a newsagency for sale. With regional towns in NSW such as Dubbo and Mid-North Coast, in particular, we have seen a boom in people moving to the area since covid restrictions began in 2020. A consideration to make when moving to a regional area is how to ensure you have an income, and buying a business could be the key to choosing a country lifestyle.
Newsagencies are a key and vital service, particularly in regional towns, as they provide important news and information for older generations and those who prefer hard copy media, that may otherwise be impossible to source. During Covid lockdowns, all news agencies were deemed as an essential service and were kept open while other businesses had to shut their doors.
There is currently a $10,000 grant available from Fair Trading NSW to upgrade the fit-out of the lottery section if the newsagency for sale was established in 2015. In regional towns, you will find a number of these businesses have been established since then. It is worth looking into this grant and asking the current owners if they have received it yet.
Here are 6 newsagencies for sale in regional NSW under $250,000.
1. Tathra Newsagency for Sale - South Coast
Price: Leasehold $170,000
Much more than a Newsagent this mixed business has been owned and operated successfully by the Michaels family since the 1980's. The business has evolved from a place to buy your newspapers, magazines or even a scratchy, to the business now welcoming the early risers where milk, bread and assorted grocery items are available, the business also has a wide variety of products including fishing rods, tackle and bait.
The newsagent is a registered tobacconist and lotto agent, with 30K being spent on new upgrades and new optic fibre cabling. Patrons can also top up the Ladbrokes betting account.
The store is over 200m2 with a rear office, storage and kitchen area that would allow the new savvy buyers the option for an internet café.
This sale is WIWO with a reasonably priced long lease with an option until 2033. Stock value is estimated to be approximately 70K. This business is priced to sell.
Businesses For Sale in South Coast NSW
2. Manilla Newsagency for Sale - Only One In Town. Fantastic Opportunity - Tamworth + Surrounds
Price: $130,000 + SAV
Manilla Newsagency owners will sell after 35 years of owning and building this excellent business to retire. The newsagency is situated in the main street of Manilla presenting a wide street frontage with a great layout inside.
The newsagency is 143 sq. metres of excellent presentation and a further 11sq metres of office, storage and staff facilities. The store has a variety of stock not seen in every newsagency catering to townsfolk and property owners as well. It produces great figures and is easily run with a dedicated professional layout.
Currently under supervision (managed by current owners) with a full staff. New owners can easily run the retail store with a minimum staff (1) of two owners, or one owner with two staff to suit hours and duties.
Deliveries are a separate function although fully contracted to the newsagency and catered for by employed staff separate to the shop staff already mentioned. This business is priced to sell especially with an exceptional occupancy lease in both costs (low rent) and length of the term.
Businesses For Sale in Tamworth + New England NSW
Sign up to Newsletter + eMagazine
Weekly updates on business sales and advice, delivered to your inbox.
3. Newsagency Lotto Business For Sale Wagga Wagga - Wagga Wagga + Riverina
Price: $119,000 + SAV
For sale is an established lotto, gift shop and newsagency business located only 40 minutes away from Wagga Wagga in the Riverina region of NSW in a famous town.
This business is perfectly suited as an owner operator business for a husband & wife team who can easily live on the premises. The newsagent is easy to manage & operate with a reliable customer base as the only newsagent & lotto business in town.
Lotto sales around $330,000 (FY2021) and total revenue of $600,000 (FY2021) with excellent profits, the adjusted net profit of $90,000 (FY2021).
Businesses For Sale in Wagga Wagga + Riverina NSW
Sign up to Newsletter + eMagazine
Weekly updates on business sales and advice, delivered to your inbox.
4. Large Highly Profitable Newsagency for Sale Cessnock - Newcastle + Hunter
Price: $200,000
Easily run and great returns this news agency for sale has all the aspects covered.
Modern fit-out, fully staffed, located in a fantastic main road position with plenty of parking and has been a regular stop off for all locals and travellers for many decades.
Currently, run under full management with excellent systems in place. The owner works only for absences and holidays. The enormous upside for a working couple.
Growing lotteries income from weekly lotto turnover approximating netting over $2,500 pw, plus a diverse mix of trade make this a very attractive retail opportunity.
Businesses for Sale in Newcastle + Hunter NSW
5. Highly Profitable, Well Established Lottery/ Newsagency Sanctuary Point - South Coast
Price: $229,000
A rare opportunity exists to buy the Sanctuary Point Newsagency and Lottery for sale – an iconic and highly successful business offering growth potential and a great lifestyle choice.
The perfect business for a husband-and-wife team seeking to enjoy the benefits of a thriving business and a lifestyle to match.
This well-established business thrives on multiple revenue streams and a broad offering, including lucrative lottery sales commissions, giftware range, cards, magazines, newspapers, along with the provision of parcel services and a dry-cleaning agency.
The business supplies all the stationary needs of local businesses and has strong customer loyalty and receives solid customer feedback.
Businesses For Sale in South Coast NSW
6. Newsagency-the Luckiest Lottery Outlet In NSW Wallsend - Newcastle
Price: $115,000 + SAV
Wallsend Newsagency Nelson Street occupies a unique presence in the centre of a strip shopping area with two very large Pharmacies on either side of the Newsagency for sale.
Together they command the major footprint of traffic flow when shopping at Wallsend.
The owners after 13 years of building this outlet into what the Daily Telegraph featured an article entitled "The Luckiest Lottery Outlet in NSW" have decided it's time to move on. The winners were Jackpots April $1,000,000, September $1,010,000 , November $1,414,739 all in the same year.
The newsagency is 100 sq. metres catering for the basics in newsagency lines Newspapers, Magazine, Cards, and Stationery with plenty of room to expand into Gifts and associated lines.
To test the current purchase power for trends, the owners presented Tilley Candles, a small array of Gifts and Darrell Lea Chocolates resulting in a newfound turnover of $30k plus p.a. This experiment has been lasting and encouraging thus enhancing the ability to increase the basket size with other product.
> Businesses for Sale in Newcastle + Hunter NSW
---
View Newsagencies for sale

---
Similar Articles

3 Coffee Shops for Sale in the Ballarat Region Under $250,000
4 Children's Services for Sale Under $250,000
5 Delicious Food Trucks for Sale in Australia Right Now!
About the author
---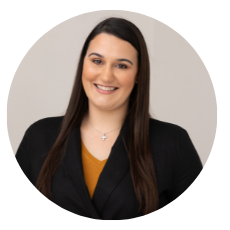 Catherine Mangana
Customer Support
---