6 Reasons to Choose your Business Broker Wisely!
6 Reasons to Choose your Business Broker Wisely!
As a business owner, you need to be aware of your options when it comes time to sell a business. It's important to be in contact with a business broker so they can guide you through the process from establishing an exit strategy to final settlement. How you choose the best business broker is important.

1. Talk to a Business Broker to Understand Your Profitability and Final Sale Price.
Renewed focus on your Real Profit
Talking to a business broker will give you a renewed focus on your profitability. When you understand that each $1 of your real profit will become $3 or $3.50 at settlement time, it will highlight in your mind why you need to be focused on maximising your bottom-line profit!
From this initial conversation, you might take advantage of the next three years and engage in a business development consultant, to ensure that you are really doing everything possible to maximise the profitability of the business. These are the years that the financiers and accountants will refer to when they are giving advice to their clients and approving, or declining, their finance applications.
2. Find the Best Business Broker for You and for Your Company

If you talk to a number of business brokers, you'll get an understanding of 'who's who in the zoo', which will allow you to make the best choice when the time comes to engage with a business broker. Find a business broker who you feel you'll be able to have an ongoing relationship with and is best suited to the sale of your organisation.
Initially, a business owner may not realise that there are specialist brokers who can better support the sale of their business. Many business brokers are in knowledge of each other, through industry bodies such as the
Australian Institute of Business Brokers
, and will be able to refer to one of their colleagues who they know is a specialist in your field if they feel that they are perhaps not the best business broker for your industry/business.

Selling a business is like running a marathon, it's not a sprint, so you need to find someone you have confidence and trust in to do the right things by you at every step of the business sales process.
3. Create an Exit Strategy with Your Business Brokers Assistance.

Life doesn't always go to plan and we never know what's around the corner. As a business owner, it is so important to 'Expect the best, plan for the worst, and prepare to be surprised'. To that end, it is important for business owners to have a range of strategies up their sleeve to tackle all that life throws up.
Exit strategies might include a sale to someone that is already within the business such as a management acquisition. It might be that the vendor starts consciously reducing their commitment to the day-to-day running of the clinic with a view to reducing any perceived risk by a buyer and the reliance on the vendor.
Keeping a business 'sales ready' is a great position to operate in, with the BAS up to date, the financial statements prepared by a registered accountant and all staff superannuation paid will allow a sale to take place with relative ease should anything unexpected happen to the business owner by the remaining family members, in the event of an unexpected death or total and permanent disability.

Having a will that is current; a partnership agreement in place and any legal issues sorted is a good position to be in too!
Kids won't always take over the family business. Why you need a backup plan.

Traditionally, we have seen the owner's children coming up and filling their parents' footsteps…this is happening less and less these days as children follow their own interests and passions more than ever.
Even in medicine, I see GPs children becoming hospital-based specialists who are not able to take over an existing GP patient base. If we can't rely on family, can we rely on colleagues? Not always. Many people that work for someone don't want to be the boss…they have no interest in being in charge of a business and are happy to be employees all their lives.
So, if the family is not interested and the staff are not interested, then we have to look at a wider range of options. One of these is to engage a business broker to assist you in finding the perfect buyer for your business.

Sign up to Newsletter + eMagazine
Weekly updates on business sales and advice, delivered to your inbox.
4. You Risk Losing Money if you Don't Sell Correctly

In the past, I have supported practice owners who have waited too long to place their medical business for sale. They have become blind and could no longer see a computer screen as a result of high blood pressure issues. I have had Drs become very unwell, partnership breakdown both professional and personal, I have had untimely deaths…..not one of these people was able to get the real value of the clinic at sale time.
Getting the best price comes down to having a business prepared with maximised profit, having risk removed with the business owner not being highly involved in the operations of the business plus having a great deal team. Your broker, your accountant and your COMMERCIAL lawyer (not family lawyer or criminal lawyer) will need to be the very best at their roles within your deal team to ensure you get the very best sale. Ensuring your deal team is 'en pointe' …that your marketing is professional and that your Commercial lawyer is competent in working in your industry will also assist you in selling correctly.

5. Ask a Specialist Business Broker Who Knows your Industry

Some business brokers are generalists, while others are specialists. A business broker might have so much knowledge in the areas of medical or automotive or restaurants/cafes or perhaps dental centres.
These are the business brokers that will talk in acronyms with you as they are across your industry, a generalist business broker sells anything, they are skilled in quickly understanding businesses, marketing them appropriately and selling them.
It's a process, once you know the process you can sell a business. A specialist business broker will sell a business almost with a sixth sense, they know what to look out for, the 'trip hazards' and the perks!
Ask your chosen business broker how many companies they have sold in your sector/industry before engaging with them; ask them what trends they are seeing and what they think the impact of current trends with have on their specific business.

6. Business Broker Needs to Have Relevant Experience

I have been working as a specialist health business broker in the medical sector now for about 8 years. I have sold maybe 100 clinics in that time in my sector. I have experience in selling in the following sectors:
Medical
Dental
Aged Care
Allied Health
NDIS
Without rungs on the board, your broker is working from the training manual, you need to find someone who knows how to sell in your industry and can show you their 'sold' signs of businesses in your sector.
Get testimonials, check out google ratings, look at their LINKEDIN profile, and see how other brokers perceive them. Look for green flags and red. Ask questions, probe, and don't just list with the first business broker you chat with.
I always suggest that for a big transaction, maybe get 3 quotes. Same when listing a business for sale.
This might be the biggest transaction of your life; please take time to make sure that you are getting the very best broker possible to lead your deal team to a successful conclusion!


Read Similar Articles

Now is the Best Time in the History of the World to Sell Your Business
Is your business broker really serious about selling your business?
Meet 5 Women Who Excel at Selling Businesses
About the author
---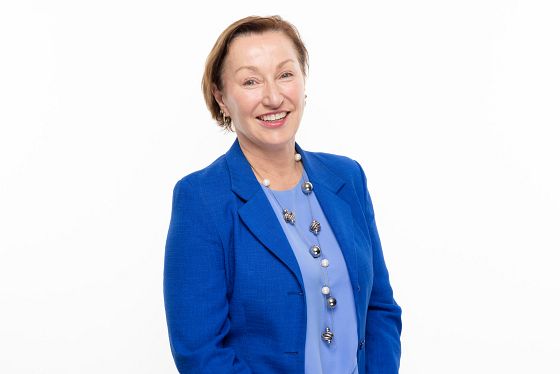 ---