Blooming Rocky Business Looking for a New Green Thumb
Established in the 1980s, this reputable business has been supplying high-quality floral orders to the community for an impressive 42 years.
Having served generations of locals, this florist shop located in the centre of Rockhampton in regional Queensland, is a well-respected, long-time small business in the community, making it a rare opportunity for sale.
The current owner of Every Blooming Thing, Dr Julie Willans, notes the incidence of "second-generation customers now, children of people who had us make their wedding flowers now wanting us to create theirs. That sort of relationship takes a long time to build in a community, especially establishing that degree of loyalty and trust."
"It's not only about moving to a regional area, what are you gonna do when you get there?"
Julie is proud of Rockhampton and all it has to offer, a city that boasts rich artistic, cultural and sporting opportunities and is easily accessible from all major cities.
It is a very liveable city on the cusp of significant economic change, fuelled by some big projects approved in the area that are bringing a lot of people into town.
As Julie says: "Rockhampton is really changing, noticeable in the streetscapes and lifestyle and leisure improvements in the city and nearby Capricorn Coast, a big drawcard at only 40km away".
Recently Australia has witnessed a significant increase in people hoping to leave the major cities and move to regional areas. They often bring new skills and ideas to the community or are looking for new opportunities to try something different.
Julie believes this business offers an excellent tree change opportunity for those seeking a new challenge without a great deal of stress. She has always had a strong interest in all things flowers and said that working in the flower shop daily is truly 'a job to love'.
She says she loves coming to work every day, believing that others could have a similar experience. This business is perfect for somebody who is creative and artistic, and formal floristry qualifications are not necessarily required.
While having no formal floristry qualifications herself, Julie, a teacher for many years, said that over time she has completed informal floristry courses and believes that hands-on experience in the industry and a passion for floristry was what was important.
"You don't necessarily have to have formal floristry qualifications to run the business, but a flare and eye for colour and shape and form and the love of flowers is certainly helpful."
Sign up to Newsletter + eMagazine
Weekly updates on business sales and advice, delivered to your inbox.
There is a wealth of online information at your fingertips these days and that is certainly most useful. Julie mentioned that while other florists in town tend to focus on providing flowers for special events, Every Blooming Thing prefers to focus on the creation and delivery of floral products for the individual and corporate client, doing what they do very well.
In an example of how Every Blooming Thing provides a more personalised service, Julie says: "We try to limit one bride per weekend so that that one bride can be our number one focus. We get it right and we get lots of lovely feedback to attest to this."
During the height of the pandemic, Julie said that the business performed very well, and was able to keep running.
"We've got a great online shop, we're active on social media and our excellent reputation ensures we are always busy."
However, there's always room for improvement and this business has significant potential for growth, as Julie pointed out, in meeting the huge demand for floristry workshops. "We started hosting workshops before COVID and we just couldn't keep up with them!
There is a real demand for these, and we are now moving into a time where activities like that can safely return". These workshops were tailored to Mothers and Daughters, Young Mums, Work Groups, Pre-Wedding Groups and others. Also, with a name like 'Every Blooming Thing', Julie believes the opportunities for growth and expansion are endless, saying:
"You could literally stock any blooming thing you wanted."
This business would really suit a middle-aged couple, business partners or somebody young wanting to start out on their own. This is a brilliant opportunity for somebody creative and adventurous, looking to leave the city and enjoy the space and freedom offered in a regional area.
The shop is well stocked, in a great location and the landlords are excellent. The cold room has just been overhauled, and minus a few personal pieces of furniture it's a WIWO sale.
The price of the business is negotiable, and Julie is prepared to stay on for a period to help the new owner(s) transition smoothly.
To view this exciting business opportunity click HERE.
Related Searches
Small business in regional Australia
Illawarra, South Coast & Southern Highlands – A Big Year For Business Sales
About the author
---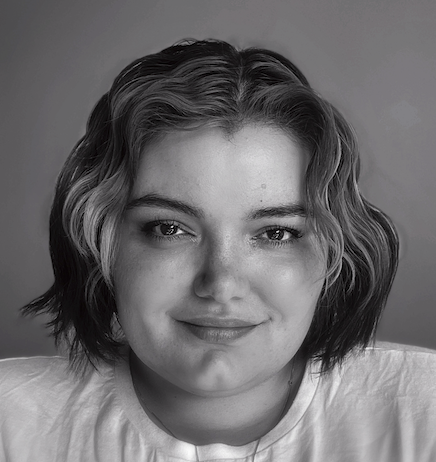 ---