How These 8 Small Aussie Businesses are Helping During COVID-19
8 small businesses helped during covid
Aussie business owners are known for their strength and determination whilst having a strong sense of community and 'taking care of their mates'. As business owners are struggling to stay afloat, or have closed their doors, many businesses are looking to help those in the community. We had a chat to some businesses who are lending a helping hand to others during the COVID-19 crisis.
It's important during this crisis that business owners find the silver lining to take care of their teams and clients. With so much uncertainty on how long the social distancing, closed businesses and the crisis will last, it's important to focus on what we can do now. We have seen a drop in the number of people looking to buy a business for sale, but these owners show just how strong they are. It's these determined, passionate and driven business owners that have found a way to help keep the community and their clients in feeling supported.
"Im calling all of my older clients each week"
Olivia Morrison from Domain Health
I'm a Melbourne based dietitian & nutritionist (just started running my own business). Since the coronavirus, despite being an essential worker, business hasn't been as usual in the slightest. The hardest part is hearing the financial & mental health impact this is having on my clients; many of whom need primary care but simply can't afford it… so I decided 3 weeks ago that's not an option & it's my responsibility to ensure people are still supported & cared for regardless. I'm calling my older clients each week to organise online food services for them & providing free consultations to anyone who's financially struggling. Sure, it's made things tight at home & harder to run a business, but it's absolutely worth it knowing they'll have enough money to put healthy food on the table each day.

"We're pulling together numerous Australian manufacturers who can help with producing parts for PPE and ventilators
Natalie Chapman from GEmaker, Sutherland NSW
"We launched a website to help feed locals in need"
I founded Local Restaurant with my neighbour as a way to get keep margins with small business owners, increase their pick up order sizes and also to feed locals in need. Pick up only, no commission orders, where customers are encouraged to purchase one more meal serving that is donated to Father Bob and St Vinnies to give to someone in need. Our website is launching this Easter at [live in 48 hours] and our Facebook Page is gaining traction fast.
"We're helping businesses move online"
With many offline businesses being faced with the prospect of forced to close the doors and losing all income, we wanted to help. Everyone is rightfully anxious at what the coming weeks and months hold. Many business owners are extremely unsure of the best way forward. We wanted to help reduce some of the stress and uncertainty but helping these offline business move to an online platform.
The current situation with COVID-19 has hurt the Australian economy and small/medium businesses would be the most affected.
We helped a number of small independent businesses who were not sure on the steps needed to get their unique business online. Over a free one hour phone call, we learnt about their business and gave custom advice on the best way forward for them. We wanted to provide actionable advice and allow them to ask any questions that they might have in that hour. No obligations, or sales pitch, just free advice and guidance on the best way forward.
---
Related Searches
---
"We volunteered 4 days to help educate 200+ staff"
We have a couple in our network who own a prominent motor dealership in south east Queensland. We captured word that Covid had drastically reduced their sales and financially, they were experiencing some tougher times. This meant potential staff layoffs and staff being moved to the jobkeeper payment which meant reduced pay for many of them. We volunteered 4 days in the dealership educating and guiding 200+ staff members through the Government stimulus payments, what options they each had available to them, how to request pauses on loan repayments, insurance commitments, assessing their budgets and helping them gain perspective on what their cashflow situation looks like. We had the HR manager provide a review following our time in the dealership stating their staff 'feel empowered and in control of their financial future and the anxiety that was felt by everyone has gone. Thank you for your professionalism, insights and humanity brought to the often daunting subject of finances'
---
Want to buy a Business?

Search all Businesses for sale
---

"We provide freshly cooked meals to people in need"
Rowville Community Kitchen has launched Knox Food Hub –our response to the Corona Virus crisis, providing immediate good food relief to our local community. A new and vital free service to ensure that our local community has access to healthy nutritious food during the current crisis. We offer delicious freshly cooked vegetarian meals, prepared by professional chefs and fresh veggie boxes. FREE OF CHARGE.
As unemployment climbs and those with compromised health conditions stay isolated, a sustainable and continuous supply of nutritious meals is essential. Our aim is to supply enough meals to feed the whole household for the week and a box of fresh veggies & fruit.
"We are offering free complaints management sessions to NFP"
We are offering free remotely delivered complaints management coaching sessions to not for profit organisations and social enterprises during the crisis. I have significant experience in managing complaints in the public sector, and understands that some organisations need support to get their processes, mindset and skill set right to manage complaints well. We did this because we wanted to support organisations who can stay open to continue to survive and thrive through this difficult time.
Read Similar Articles

Should Sole Traders Access Their Superannuation?
5 Examples of Companies Helping Out
7 Strategies to Help Business Owners Cope with Stress during COVID-19
About the author
---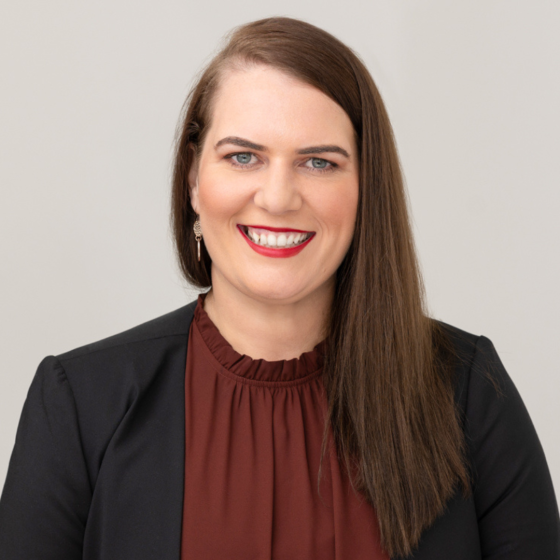 Vanessa Lovie
CEO Bsale Australia
---