"I just know what I'm good at, and business is what I'm good at!"
Jasmine Robson Business Broker Experience
With a unique entry into the world of business, Jasmine Robson is a successful businesswoman, broker and speaker with a passion for business and helping others achieve success. Bsale spoke to Jasmine about her fascinating history and what drives her to be the broker and professional businesswoman she is today.
Jasmine Robson has always been drawn to business, throwing gender stereotypes to the wind and simply striving to do what she liked and what she was good at, not what was perhaps expected of her.
"Growing up I was never your typical little girl, in the sense that my barbies had briefcases. I had always sort of been that way inclined, even in high school I did the highest level of business studies. It has just been how I've been wired I guess, it's something I'm really passionate about." Jasmine said.

Jasmine was the first woman in her family to go to university, one of many accomplishments and privileges that she doesn't take lightly and achieved a Bachelor of Business.
"I loved marketing and people. So human resources and marketing was the natural major to go for," While at university Jasmine started working as a marketing manager for different organisations. "I was also doing a lot of human resources for them as well. So, I studied full time and worked full time, I was a highly motivated high achiever."
Transitioning into business from marketing was natural, Jasmine's passion and skills were clear to those around her. While still at university working in marketing "people came to me for advice about their broken businesses, so I would go in and fix them," Jasmine said.
"My contract always stated that if I hit certain targets, then I would garnish a percentage of the business. That is how I started in business when I had no money and was really young, I used my intellectual property to bolster ailing businesses, getting a percent and rolling that percent over into another business."

Jasmine said that the brilliant idea to monetise her intellectual property in that way (as she was not a consultant at the time) came about instinctively, as her advice was so frequently sought after.

"I knew that I could go in and fix businesses, so that was just what I put into the contract. Quite often businesses, when they're failing, don't have a lot of money to pay experts so that seemed to be the natural progression to go 'ok well I'll take a base fee for the work I have to do and when it is extremely successful there obviously needs to be a payoff for that'. So that is what I did in the beginning when I was young and had no money." Jasmine said.
In a male-dominated industry – including a male-dominated university degree – at the time, Jasmine was always very confident and self-assured of her skill set and what she had to offer businesses which is refreshing to see, and it clearly paid off.
"I just know what I'm good at, and business is what I'm good at."
During our conversation, it was obvious Jasmine had a natural affinity at viewing businesses from the outside in and could see the bridges necessary to overcome the gaps.
The transition to becoming a broker herself was an easy development, as Jasmine was helping bolster these businesses and set them up to sell, she was dealing with business brokers more and more.
"It was a natural progression to get the certification myself and to then sell the businesses. I'm just so passionate about businesses and different kinds of businesses as well, so it's very interesting to me to see how all different industries run." Jasmine said.

"The largest group I've spoken in front of was 20,000 people in Las Vegas" - Jasmine Robson
Something that stands out about how Jasmine Robson operates is her liberal use of social media. Having garnered quite a following on multiple platforms, Jasmine doesn't shy away from the likes of Instagram, using social media to her advantage.
"It is the way of the world and being under 40, it is something that I knew from a very early age that it was going to be massive," Jasmine said.
"Every cent that I've ever made in my life has come some way through social media, it is a very good networking tool so most of my referrals come through people online for business sales. Every sale I have ever made has come through social media in one way or the other," and it is not just business sales, Jasmine also said that most of the people that approach her for coaching find her online through social media as well.
In Australia, there are just under 9.5 million Instagram users which is approximately 37% of the population and an incredible 16 million users on Facebook accounting for 64% of the population and as Jasmine says, "it would be such a shame, and almost ignorant, to just ignore it.".

"Every cent that I've ever made in my life has come some way through social media" Jasmine Robson

Due to Jasmine's strong online presence and young age, a lot of the businesses she attracts are young and vibrant as well as online businesses.
"There is also a limited number of female brokers in the industry, so I have a lot of female-founded businesses that come to me as well because they feel more comfortable talking to a woman."
In saying this, Jasmine deals with "all kinds of businesses from transport companies to beauty parlours," describing her work as diverse.
"I think having that range and that diversity is really beneficial to somebody who is wanting to sell their business because you can quite often network with a lot broader range of people," Jasmine said.
As a millennial herself, Jasmine is very aware of the sorts of challenges younger business owners have faced.

"They've [millennial business owners] built their success at a young age themselves, quite often bootstrapping and doing all the hard work themselves and they don't want to go and speak to a business broker who is their father or grandfathers age."
"Buying, building, and growing businesses now is different to what it was like 20+ years ago. It is an ever-changing thing, and you have to keep abreast of what is going on. You need to keep on top of everything like you need to within a business; you need to be across all of the latest trends, and what is happening and what people demand because the market will tell you what they want; you just have to be open to listening." Jasmine said.

Jasmine is not only driven to coaching and speaking by her passion for business, but she is also passionate about sharing her knowledge with others, helping others.
As we all know, covid has taken a toll on business the last two years. Even in QLD (where Jasmine is based) a state that has not been as inundated by lockdowns; businesses have felt the effects.
"We've seen so many businesses that are normally really face-to-face front of house brick and mortar style businesses that have really had to pivot to online or take away only or whatever that is, we even had some companies turning around and making face masks and hand sanitiser when that was never a part of their plan.

Jasmine speaks about how it has been especially challenging for the hospitality industry, particularly with all of the sudden changes that are being made which are making it incredibly challenging for not just business owners themselves, but their staff.
"Just recently everybody in Brisbane was gearing up for a massive NRL grand final weekend and then all of a sudden, these restrictions came in, which meant you could only have 1 person per 4m2 [1/2 the capacity venues had been trading at], and everyone had to remain seated​. So, all these live music and nightclub venues had to close and tell all their staff they couldn't open because they are not set up for that, it's not economically viable [for them to stay open]. So they went from gearing up to one of the biggest weekends in history in Brisbane to being closed." Jasmine said

"Generally, hospitality staff are all casual, because it is a very transient industry, so they are all on casual wages so that has such a flow-on effect because they're not getting paid and they aren't spending money in the economy and because it wasn't a lockdown, they aren't getting any government support," Jasmine said, prior to the pandemic more than half of Australians were already living paycheck-to-paycheck and a large majority of them were casual staff and millennials.
"A lot of businesses have just folded and closed their doors and that is the reality of it, you need an exit strategy." As Jasmine said, "nobody saw a pandemic coming," but that goes to show just how important having an exit strategy for your business is.
"It is better to leave your business and sell your business on a high, than having to just fold and shut the doors, so when you open your business you are generally not thinking about the end game but it is really good to be able to set it up at the beginning so that it has an ease of sale at the end so you can sell it when it is on a high and you are still passionate about the businesses rather than waiting for that passion to die out and the business and the figures die out with it."
"You kind of need a prenup for your business!" Jasmine laughed.
Jasmine's hard work and skillset haven't gone unnoticed, and she said she has been headhunted by another company.

"I get offers all the time, but I think it has become time now for me to move on," Jasmine said of her recent shift to Morgan Business Sales.
"I think you grow through change and if you stay, you don't want to stagnate. Even if you stay where you are you want to make sure that you're having changes in that whether it's upgrading the systems or how you do things or whatever it is you need to do to keep the passion alive."
As well as being an accomplished businesswoman, business broker and more, Jasmine is also a successful speaker.
"I'm in the top 1% of a network marketing company and it [speaking engagements] came about from training the whole company and also my team individually. Once my team grew so large, I couldn't do that one-to-one training anymore, it had to become one-to-many." Jasmine said going on to say that she started training a room of 20, which became 50, which became 100 going on to say that "the largest group I've spoken in front of was 20,000 people in Las Vegas."
Jasmine is not only driven to coaching and speaking by her passion for business, but she is also passionate about sharing her knowledge with others, helping others.
"It's not rocket science, but if you don't know it you don't know it, and if somebody is willing to spend some time with you and impart some wisdom that is going to impact the rest of your life in a positive way, then I'm so happy to do that."
Being a successful woman in the industry is something that Jasmine takes very seriously and is hyper-aware of the fact that there are often a lot of women in her audiences.
"I think there just needs to be more female leaders out there giving back and making sure that when you hit the top, that you send the elevator back down and help other women up."
Jasmine's hard work and skillset haven't gone unnoticed, and she said she has been headhunted by another company.
"I think that we have a responsibility to do that, not to sound condescending, helping others is so rewarding and it might be something really small and people will come back to me years later and go 'that one thing you said to me on-stage really stuck with me and that has been the catalyst for all of this…' and that is amazing, gives you goosebumps, that one thing you do or say can change somebody's life and then has a roll-on effect for generations to come," Jasmine said.
Speaking on privilege Jasmine went on to elaborate:
"You take somebody who may not have grown up in great circumstances, poverty or whatever it is and help them change the trajectory of their life and when they have children it changes the direction of their life and it breaks the cycle."
"If you are a woman and you are aware of those challenges and you do nothing about them, that is sad."
Finding success and creating a space for herself as a woman in a male-dominated industry hasn't come without its own challenges of course.
"A lot of the female founders that I know would say the same thing, you just need to hold your own in the room and the men in the industry will respect you if you respect yourself, you let your work do the talking for you," Jasmine said.

"I have had many battles to get to where I am and they have been made more challenging because I am a woman, but therefore they have become more rewarding…so I wouldn't change anything."

> Connect with Jasmine on Linkedin

Read Current eMagazine


Read Similar Articles
Belinda Packer – How this mum seals the deal in male-dominated industries
Meet 5 Women Who Excel at Selling Businesses
About the author
---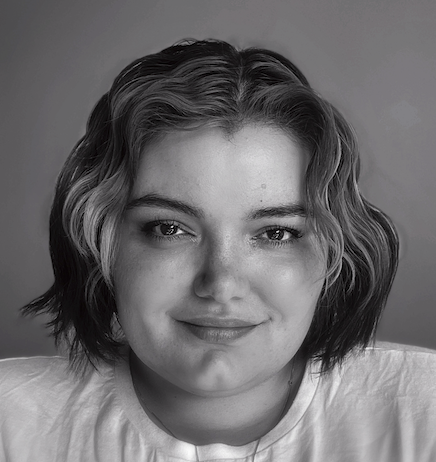 ---