Meet 5 Women Who Excel at Selling Businesses
Meet 5 Women Who Sell Businesses and Love it. 
The business broking profession is competitive. A broker's role is to gain clients and then to deliver on their promises to sell the business for the best possible price to the right buyer (or on the flip-side help people to buy businesses). The profession has traditionally been male-dominated with less than 15% being females. Over recent years, we have started to see a shift with more ladies joining this exciting profession.
Selling a business is no small feat. The average time to sell a business in Australia is 6-9 months. During this period a business broker must first evaluate the business and determine an asking price, known as an appraisal. This may involve working with the business owner to prepare the business for sale so they can achieve the best sale price.
Once ready to sell, the broker will work with the owners to prepare marketing materials, sale strategies, screen potential buyers, negotiate, and ultimately secure the sale of the business. There are a number of skills required by a business broker during this process.
Female business brokers are succeeding in this profession and we're not talking about selling $80,000 Cafe's. There are females leading the way and securing deals for 6-7 figure businesses.

5 Female Business Brokers who are Leading the Way

These ladies are at the top of their game and helping owners to secure deals and guiding them through the process.
Dione Mauric

A co-founder of Advantage Business Sales and Valuations based in Queensland. Dione Mauric has a unique ability to create successful outcomes for her clients - through hard work, and a little luck!
"It's the passion of meeting small business owners and getting out there and shaking their hands, getting involved in their business and seeing what they do on a day-to-day basis." is what Dione enjoys most about being a business broker.
Her results are the product of a combination of skills, mindset and abilities. She is passionate about assisting business owners to achieve their biggest goals.
"At times, business owners approach us and are ready to sell. We look through their business and make recommendations to them like suggesting they focus on XYZ, which will put their business in a better position to sell next year. We are focused on an exit strategy that will get the owners the best possible outcome"

For the past 10 years Dione has successfully operated an award-winning business sales agency. Her achievements have been recognised by being awarded the 2018 Sunshine Coast Business Woman of the Year (Micro Business category) and the Franchise Council's Queensland Multi-Unit Franchisee of the Year 2 years running.
Her love for small business and assisting business owners shines through whenever you have a conversation with her.
"We meet so many mum and dad business owners that have been in business for 25, 30 years together. In my opinion, the most successful small businesses that come to the market under a million dollars, are usually husband-and-wife teams."
Dione has successful secured many business sales for her happy clients
"Dione and the team were a pleasure to deal with - professional and responsive. Operating via regional Queensland was not an issue at all. The sale of the businesses was a smooth process. Highly recommend Dione and Advantage Business Sales and Valuations" Client Review
View Dione's Listings on Bsale
---
Elle Likopoulos

Elle is the principle of Absolute Business Brokers and holds her team to high expectations. She is a motivated business broker with the highest number of business sales within her agency. With over 150 businesses on their books and over 8 business brokers, Elle leads a successful team in Melbourne and throughout Victoria.
With a recent rebranding of Absolute Business Brokers you can see her creativity and passion shine through. With a revamp of their office and Instagram page you get a close up look at Absolute Business Brokers and what they are set out to achieve for their clients.
"My mission has been to take the company to new heights by focusing on the support of mothers in business and allowing representation to women that is respectful and understanding of their struggles in running/owning a business." Elle shared in a recent interview with ausmumpreneur.com.
Not only is Elle a successful business broker, she is also passionate about helping mums in business. Elle is a loving mother of four children and is motivated to be a strong role model for her daughter. With family always in the core ethos of Absolute Business Brokers she hopes to continue the great success in helping others realize their potential when buying and selling their business.
Elle is the co-author of Back Yourself a #1 Amazon Best Seller, AusMumpreneur 2020 and Podcast The Mumpreneurs Club. She is a lady that is a force to be reckoned with.
With over 200 Google reviews, there are alot of good things clients have to say about Elle and her team at Absolute BB.
"They are a 'solution' business- I don't know many that provide the energy, drive & focus when assisting businesses to exit their current situation. Their knowledge is second to none, & Elle (Director) is an absolute joy to work with. Special shoutout to Tina too- her communication is top class!" Client Review.
---

Lily Small

Lily is one of Australia's most passionate and highly accomplished business brokers. She is a multi-award winner and recently received the AIBB Queensland Business Broker of The Year 2020. When speaking with Lily you quickly understand how her warmth and helpful nature has led to her success.
Lily is the principal at LUX Business Sales & Advisory and leads a very successful team of brokers. Lily believes that being former business owners makes her team successful. Lily is always interested in the businesses journey.
"I'm always interested in wanting to know, with any type of business: How is it run? What's the lease? What's the challenge? What can they do better? Which is exactly what a business broker needs to know."
Lily likes to guide her clients through the process, as a business sale can be long and complicated.
"We lead them step by step, so they don't have to deal with the headaches of this process themselves. Give us this headache. Let us deal with this headache, because it's our professional area. Our goal is to provide less interruption to the seller."
With every business sale, she believes in achieving a win-win result.
"We now how to help the buyer and seller to both achieve a successful settlement. It's case by case. We need to intimately work with the buyer and the seller, to understand them. We not only push the business sale, but we look after both sides."
Lily speaks fluent Chinese and English. She boasts an extensive database of international investors and buyers giving her a strong competitive edge. She has a great connection with overseas and local businesses. She has the trust of many of her clients, as evident in testimonials.
"I'm very pleased with Lily. During business sale period, I have contacted Lily very often even on weekend as well, but she was very kind and taught me a point every time. I believe Lily is the only person I can trust for business valuation to selling your business at the right price. I fully trust Lily." Client Review.
View Lilly's Listings on Bsale
---

Sally Stuart

A highly accomplished and awarded business broker who specializes in the medical industry. Sally Stuart works with the team at LINK in Sydney.
Sally has worked with doctors for over 16 years, initially in HR before transitioning into business broking. She has helped Physicians, Dentists and Allied Health professionals to successfully buy or sell their practices for over 7 years. Sally is a leader in her field and a well respected business broker.
At the core of Sally's work is building relationships with her clients. Understanding their industry and how she can help. She understands her clients needs, and how to effectively assist them.
"I have to really work hard. I'm constantly talking to people. I call every single buyer that comes to me. I talk to them. I find out their backstory. I find out what their goals are, and then I talk to them every month. With regards to vendors, I go to practice owners' conferences, and host summits, plus I get involved with in-person education events. I try to be the person that is in their mind when they think about selling. You can't do that without connecting with future vendors on an ongoing basis." Sally Stuart.
Specialising has allowed Sally to hone her skills and become an expert in the process of buying and selling health practices. Her knowledge and contacts within the Medical industry set her apart from a generalized business broker, making her a valuable asset during the sale and negotiations.
"I want to thank you for selling my practice. I want to thank you for being optimistic from the very beginning, for always being available during the difficult negotiations, for the planning & execution of the sale. Thank you for solving the problems that arose with the negotiations & providing solutions to the party's differences.
Thank you for being so pleasant to deal with. With many thanks" Client Review
View Sally's Listings on Bsale
---

Veronica Doxey

Veronica's is a director of NAI Harcourts Rinnovate Business Brokers that was originally established in 2008. With offices in Shepparton and Melbourne they have clients throughout Victoria and southern NSW.
'Helping business owners' is the simple philosophy Veronica operates by. With over 40 businesses for sale her team is dedicated to guiding their clients through the journey by offering accurate appraisals and providing a hands-on approach.
Veronica's professional career began with the ANZ Bank for a period of 25 years. During that time she worked throughout regional Victoria. Following her successful career in the finance industry, Veronica joined the Macquarie Media Group in direct sales and marketing, further extending her impressive network of professional contacts.
Through operating her own Bed and Breakfast business for more than 20 years, as well being an active sportswoman and club member enjoying tennis, golf and gardening, Veronica has developed an ever-growing, comprehensive and enviable community of contacts and friendships.
Veronica delights in matchmaking businesses. Whether you've always dreamed of running your own business, or you have built a successful business that deserves new operators. Veronica has assisted many business owners over the years, which is evident by multiple testimonials, such as;
"Veronica at all times acted in a professional and ethical manner and guided us through what was a very difficult and trying period in our lives. She provided us with what proved sound advice and guidance. I'm sure that without her guidance we would still be trying to finalise what proved to be a very difficult closing. We found her to be helpful, professional and businesslike and would have no hesitation in recommending her to anyone. Very impressed." Client Review
View Veronica's Listings on Bsale
---

When we speak to business brokers, time and time again they stress the importance of building relationships with their clients and potential buyers. These ladies know exactly how to do that. As a female business owner, it is great to see an increase in women in the business broking profession.
Keep an eye out for these ladies and the success they will achieve in 2021 and beyond

Read Similar Articles

Successful sales: Three in a row for Advantage
Lily Small: The Woman Behind LUX Business Sales & Advisory Focuses on Delivering Winning Results
Meet The Specialist Medical Broker Sally Stuart
About the author
---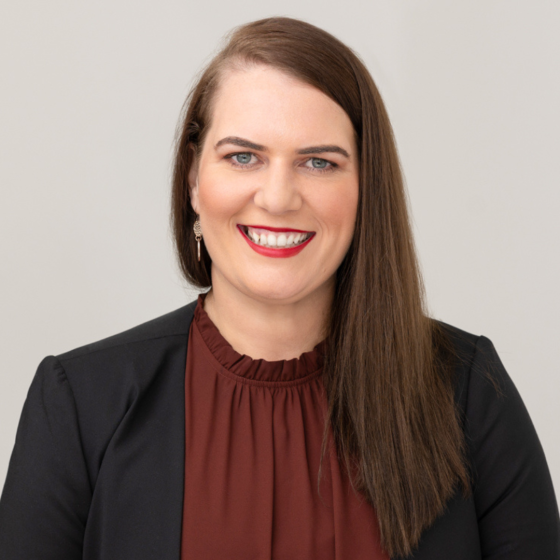 Vanessa Lovie
CEO Bsale Australia
---