Shake it or Make it: Ash never let roadblocks get in his way
Ashvin Sridhar is the CEO of Shakez, a successful shake bar in Melbourne's South East suburbs. Ash recently spoke to Bsale about how he went from being an immigrant kid from India - after many failed business attempts - to a successful business owner.
Ash arrived in Australia in 1996, when he was just 6 years old. Originally from India, his parents had big plans for their life in Australia but as life tends to happen, sometimes those plans change.
"Back then it was different moving to Australia. We relied on mum's hard work and she's worked hard ever since, still working at the same place 25 years later. Majority of the time it was only mum that went to work, so we didn't have a lot growing up."
"We need to make something of ourselves. I failed miserably in high school, I did so many courses after I did engineering, I did IT and I thought 'why am I wasting my parents money?' and I realised I'm an entrepreneur, I want to do something for myself. Our parents have always worked very hard, so for me, I didn't just want to get another job and live an ordinary life. We always had big dreams but didn't have the money to do that." Ash said.
This is a familiar story that many immigrants and children of immigrants can relate to. When Ash turned 20, he decided that he didn't want his parents to work forever, that he wanted to work hard for the next generation.
"I wanted my kids to have so much more than I did, so I started a partnership business with my uncle that failed terribly."
"My uncle came to Australia on a 3-month visa and he said 'Ash why don't we do something together?'. He sent me to Cyprus and while I was there, he took all my money. Everything I had. I was stuck in Cyprus with no return flight, and no money to get back." Ash said.
Sign up to Newsletter + eMagazine
Weekly updates on business sales and advice, delivered to your inbox.
With the help of his girlfriend at the time, Ash of course did make it back to Australia, but having to start from scratch again with nothing was not easy, he took on factory work until he was able to make another attempt at making his business dreams a reality again.
"I can't just do that normal life, I could earn $10 a day for all I care as long as I'm doing something for myself that I'm happy about, that I can really build something because realistically in our family I'm really the only businessman, I want to make the family proud.
"If you have the money you can buy yourself a business, you can buy yourself a job, that's one way to do it but with us, my wife and I didn't have much at all we literally had to start from ground zero."
Natalia Moses, Ash's wife, is the co-founder of Shakez and Ash credits a lot of the companies success to her. Not just Natalia's financial involvement but her neverending encouragement and support for Ash, even when the odds weren't in their favour.
"When we opened in 2016 the goal was to open Australia's first protein shake bar. I was very much into health and fitness and I wanted a place for people to go to after the gym. I could never find a [suitable] place so I thought, Australia needs a good shake bar people can go to but I want this to be in shopping centres, I want this to be mainstream locations. So how can we do this? In the early stages we were looking for locations to open our first store and we decided to start with a food truck and eventually got the yes to put it in a shopping centre.". Ash said.
Unfortunately, before Shakez could even officially open they hit a roadblock. Right before they were supposed to open they were told they didn't have the right permits, so it was back to the drawing board and seemingly another failure for Ash.
Later that day, Ash found himself in front of a Wendy's in that same shopping centre where he was supposed to open. The Wendy's still had a fit-out with almost everything Shakez needed. So Ash started the day with the worst news possible, all that money down the drain and having to start from scratch again, to signing a lease and taking over the old Wendy's shop that evening.
"That morning I was at the lowest point where we literally lost everything with a lease that's already signed, but that evening we had a shop ready to go, it was seriously like a miracle. So we thought alright let's just do a minor fit-out and just open and learn it as we go."
"Sometimes you get these signs, things happen and you just have to go with it. There are so many people out there that tell me 'why didn't you plan, why didn't you do some research, why didn't you do the due diligence?" Ash said, responding with a simple "I dunno, I was a young naive kid."
"If you knew what that [due diligence] was at that age, then you're way ahead of the rest of us. To begin with, we weren't even charging enough, we had to learn operations and how to employ staff AFTER opening. We love what we do. We want to be the leading shake bar in Australia and until that happens, we're going to keep moving forward."
"When we first opened our store 6 years ago, I think I saved up about $30,000 and I invested all of it. Then we literally had the majority of that money stolen from us. We were literally in the deep waters and learning to swim. I didn't know much about business, I literally just signed a lease and said let's just learn, if it fails we fail who cares. Sometimes you have to do that, you know you trust yourself more than people around you." Ash said.
Ash never gave up his entrepreneurial dreams, he said he just wanted somebody to give him "something and I can work with it, I just need something to start with.". Getting that first leg up in business, getting your foot in the door can sometimes be the hardest part of business, especially for people who not only have no experience or background in business but also don't know anybody in business who can help them.
"100%, we're very thankful to be in Australia, the opportunities you're given here, it's so much more than where we're from. We wouldn't have the same life if we were back home."
Not only does Ash and the ShakeZ team know what works they also know what doesn't work, as Ash says they "learnt the hard way, not the easy way" and now all of that hard work has paid off with Shakez looking to franchise in 2022.
"Franchising is not as easy as it sounds, it's not just about creating this product and putting it out here for sale, you have to actually deliver. We've got 6 years worth of history to show so when I speak to our potential franchisees we've been operating for 6 years and built this from the ground up, we've got a passionate team we're not going to let you down."
"Franchising has been in the back of my mind since day one. It was along the way though, that it actually started to become a reality, it became not just a dream anymore it's a mission. It was last year during COVID, we were really busy and our sales were up. We've already got inquiries, we know we've got a great product, so yeah, 2022 is what we're aiming for."
"All I've had since the beginning was my wife, if I didn't have her believing in me I wouldn't have made it. They always say there is a woman behind every man's success and behind my success? 100% I give her most of the credit."
Read Similar Articles

Engineering a new way to do business and succeed
Take the Step from TR to PR: Consider Buying a Business
New Year resolutions for small businesses
About the author
---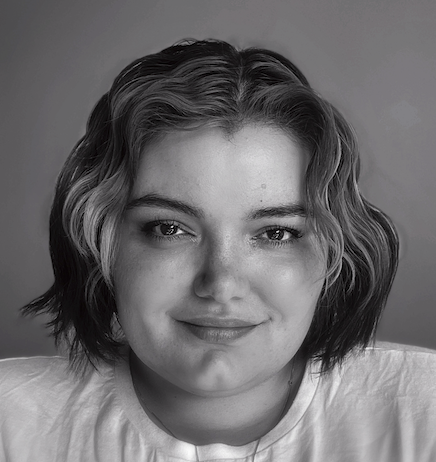 ---