The 3 Biggest Questions About Business Sales
The 3 Biggest Questions About Business Sales
In Australia, there are over 2.4 million companies, trusts, partnerships and sole-traders, and at any given point there can be over 10,000 business sales on the market. We hear people asking the same questions about business sales so we thought we would take the opportunity to explain what it all means.

1. Are Business Sales Really Worth That Much?
As a buyer, you want to ensure you are buying an opportunity at a fair market price. If you have experience in the industry of the business sale you should have some understanding of the costs involved in operating and the potential income.
Typically a business sale has an appraisal performed by a business broker or accountant. This appraisal is an indication of what they think the business sale could achieve. When determining the marketing price an evaluation of the financial position of the company is performed. The person may review the profit and loss statement, balance sheet, BAS statements, equipment lists, and tax records to ascertain its profitability, and then what it could achieve as a business sale.
You will often hear people refer to return on investment, or ROI, which is the time it will take to repay the capital you have invested. This may be referred to as a % such as 33% which would take you 3 years to recoup the initial money inputted. Or it may be referred to as a value in terms of years such as 2.5 years. This is usually based on net profit to the owner. An ROI can help you determine if a business sale is worth purchasing. Usually, this doesn't take into account stock.
As a buyer, you will need to perform due diligence. This is the process where you get to review all the financial, operational and legal aspects of the business sale. Bsale has a guide to buying a business that can highlight the process in detail.
There are many online calculations and tools that will tell you 1.5-2 of the net profit to the owner as a guide to what a business sale may be worth, the CBA even offers a simple method. But in reality, business sales are much more complex than that. If this is your first time contemplating buying a business sale, you should obtain professional assistance throughout the entire process - even finding the right opportunity,

2. How Can I Get Enough Money When Looking at Business Sales?
The biggest hurdle people face when looking at opportunities is how they'll obtain the funds to purchase a business sale. The more expensive business sales are, typically the more profitable they are.
If someone is accustomed to earning $100,000 a year, then they will probably be looking at business sales valued above $200,000, plus any potential stock.
There are a few options on how to obtain the funds:
Vendor Finance - This is becoming more popular post-covid, especially with the uncertainty of what would happen in the future. This concept involves a pay-out period with the current owner. Future income and profits are used to pay down the money owing. There are different ways to structure vendor finance so its important to always obtain professional advice specific to your circumstances.

Bank or Lenders - There are options with financial institutions to fund the purchase of a business sale. You will find it easier to obtain funding if you have a property that can be used as collateral. If you remain employed full-time elsewhere that could also assist in getting a loan. If you are buying a business sale that includes commercial property that may also make borrowing easier.

Savings - Ideally you will have money in savings. You could use a combination of this and the above options. It's important to remember, that you may require more funds to operate the company so you need to have enough funds to cover any future expenses whilst you transition.

Family and Friends - Whilst not the best option if things go wrong, it is a way to obtain finance and an option that many people use to grow and buy an opportunity. It's a good idea to have a clear contract outlining repayment terms, interest and expectations.

Crowd Funding - there are sites that allow you to provide something in return for funding. For instance, if someone is launching a new product, they may sell pre-release in exchange for funding. This can be a grey area with the business sales though as the process may not proceed smoothly.
Sign up to Newsletter + eMagazine
Weekly updates on business sales and advice, delivered to your inbox.
3. Is This Particular Business Sale Right for Me?

This is why it is so important to conduct due diligence. When you buy a business sale you are committing to all the assets and liabilities. You will become responsible for the operation of the business sale going forward.
Everyone has different experiences in life and careers and can bring different skillsets to an opportunity. Deciding if a business sale is right for you will take some decision-making.
Questions to ask yourself in relation to a particular business sale.
Do you have the experience?

Have you worked in this industry before?

Will you be able to successfully manage it?

Can you grow the opportunity?

Do you have the finances available?

Are you ready to fully commit your time and money?
During due diligence did it meet your expectations?

Will you earn enough money to satisfy your current lifestyle?

Are the current owners willing to assist you in the transition?

Is the opportunity suitable for your skills and abilities?

Is the lease agreement solid?

Does the team match your style?

Is the business sale in a good location?
These are just some of the questions you will face during the buying process. It's important to obtain independent advice from a broker, accountant or solicitor so you can make a well-informed decision. There are some questions on the Bsale Buying a Business Guide that could help you.
Final Thoughts
Buying a company, partnership or sole trader is a big decision. People often wonder if it is better to start from scratch or buy an established opportunity. A business sale comes with many advantages primarily a financial history, projected sales, lease agreements, staff, systems and much more. The decision on which business sales is best suited to you will take some thought and a proper due diligence process.
Related Articles

Live The Dream - Buy a Caravan Park for Sale Now!
Entrepreneur to Business Broker. Buy a Business vs Start-up
Why Buying a Business for Sale in Melbourne is a Good Choice in 2022
About the author
---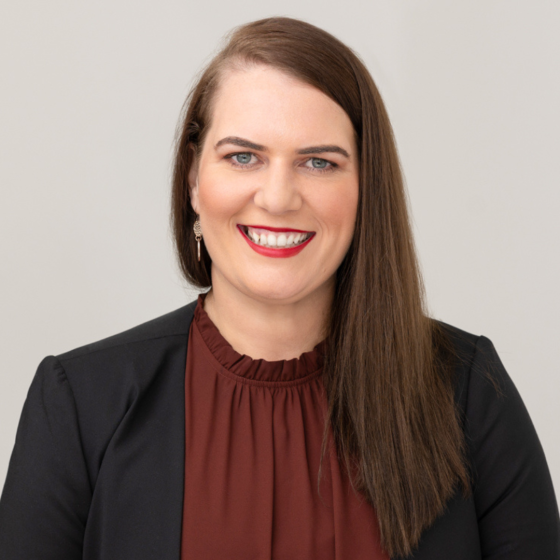 Vanessa Lovie
CEO Bsale Australia
---