5 Franchises for sale in Sydney under $500,000
As of today (October 11, 2021) Sydney residents are finally feeling a sense of relief as some lockdown restrictions are being lifted, Sydney's cafes, gyms and restaurants will now finally be able to host fully vaccinated customers, thanks in part due to NSW's dual-dose vaccination rate reaching 74% (in people over 16 years).
With many businesses and franchises now able to open for the first time in some months and operate at reduced capacity, this is good news for business owners and an official end to lockdown (and a post-COVID world) appears to be in sight, now is a good time to take advantage of the assistance from the NSW government.
There are many benefits to buying a franchise with their established systems, clientele, marketing and more. If you're looking for a franchise for sale in Sydney, here are 5 franchises for sale right now that you can purchase for under $500,000.

1. Stormer Music Franchise
$390,000 + SAV
Stormer Music is a creative studio, as well as a system with a rich ethos of integrity and passion towards a clear vision. They are ready to take their place as the market leaders in musical education and expand their successful franchise business across Australia.
Franchisees will receive a fully fitted out music school ready to go – everything they'll need from the practical to the aesthetic. The environment will also be modern, vibrant, exciting, and rejuvenating.
Franchisees will have access to a suite of business software to market and manage their database, schedule lessons and manage administrative tasks. This also includes a CRM system, scheduling, online phone number, booking system, payment system and video platforms.
Year Business Established: 2007
Year Franchising Commenced: 2021
Year Franchising Commenced in Australia: 2021
Site locations: 7
The community will enjoy the exclusive offerings that Stormer Music provides in popular suburbs of Sydney. The Lower North Shore refers to the northern suburbs of Sydney adjoining Sydney Harbour, this includes Lane Cove, Crows Nest, Chatswood, St Leonards, Rose Bay and Mosman.
2. F45 Training Franchise
$85,000 ONO

F45 is the world's leading fitness franchise with over 2000 studios across 45 countries. The business is UNDER FULL MANAGEMENT. Pre COVID active membership sat at approximately 213 members. Low staffing cost with only the need for 2 -3 employees. Studio Size of 230 square Metres.Long Lease Available 5 + 3 + 5 Years. This clubs holds a fantastic reputation amongst the local community.
Prime location situated in a busy city location.
Surrounded by Cafes, Restaurants, Hotels, offices, and retail stores.
Australian tier one gym franchise. Head office marketing and operational support. Increase turnover by adding more classes post COVID. Proven concept with extremely low operational costs allowing larger profits.
The business presents a huge opportunity for a savvy owner / operator or maintain current structure and remain at arms- length.
3. Luxury Franck Provost Beauty Salon Franchise
$390,000 + SAV
Having gone without professional salon services for nearly 4 months for most, the first thing many people are going to do this week in Sydney with restrictions easing is go to their hair salon! Luxury is the keyword for this beauty salon in the Inner West of Sydney, located just a few kilometres from the CBD.
This franchise opportunity is with a well-established Franck Provost Hair Salon, boasting a loyal customer base and substantial turnover, this salon is primed for growth with the right buyer. Providing full training and ongoing support, purchasing a worldwide recognised franchise like this is a brilliant way to enter the beauty industry.
Some features include:
Proven and profitable business model optimised for over 40 years
Well-appointed salon with high-end facilities and trained staff
Perfect work-life balance with an opportunity to enjoy a glamorous professional life
Full training and marketing support along with global advertising
Support in finance, education, HR, business management and hairdressing training
A robust network with social and networking opportunities
4. Gym
$495,000
Get pumped for this franchise for sale! Another service that many in Sydney are looking forward to being able to use again is gyms.
This gym in particular is no ordinary gym franchise, not many gyms facilities can say that they have a scientifically proven point of difference but that is exactly what this innovative franchise is.
A Combine Air Training gym, a high altitude training phenomenon, is an exciting and diverse new health and fitness service allowing gym goers to train in high altitudes.
Having opened their first club in 2020, the innovators behind the concept have been working with this altitude training technology for over two decades!
Offering new partners a variety of different support and training with plenty of room for growth, with hands-on training and access to a network of certified professionals, this is an incredibly exciting opportunity for a buyer with an interest in the health and fitness industry.

5. Ben & Jerry's
$250,000 - $450,000
Just in time for summer and, knock on wood, an exciting tourist season, 'change your world one scoop at a time' with this ice cream franchise!
Ben & Jerry's is a franchise unlike no other, as a global company that has a social conscious, this point of different bleeds into every aspect of their business model from preserving brand consistency at a base level to assisting new franchisees from initial establishment and beyond.
Ben & Jerry's actively support and assist their Scoop Shop Owners which makes this franchise for sale opportunity is a fantastic option for somebody looking to become a franchisee for the first time, or somebody who simply has a sweet tooth.
---
Related Searches
---
Read Similar Articles

NSW in Lockdown: Government Support for Small Business
Ready to Relocate? 5 motels for sale right now
6 Indian Restaurants for sale Under $200,000
About the author
---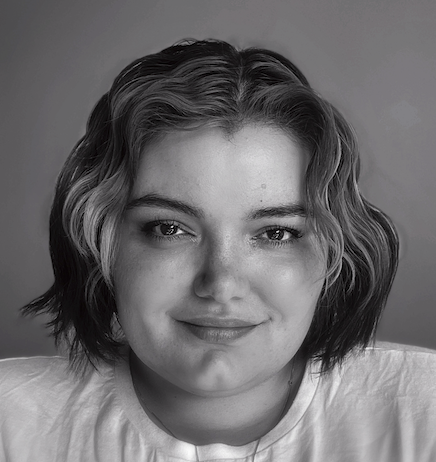 ---