5 Lifestyle Businesses for Sale in the Sunshine Coast Under $600,000
The beautiful Sunshine Coast has always been an idyllic place most Australians would love to live and work in. Following on from the last 2 years of the pandemic, a lot of Australians are taking these dreams and turning them into a reality, by finally making the big move.
The Sunshine Coast has many businesses for sale thanks to the growing residents and current population who are nearing retirement age, that are looking to sell their booming businesses and enjoy the rest of their retirement.
According to the Sunshine Coast government website, the population of the Sunshine Coast is forecast to grow to over 500,000 people by 2041, making it an ideal time to make the move and buy a business in the beautiful Sunshine Coast.
Here are 5 businesses for sale in the Sunshine Coast for under $800,000.
1. Award Winning Profitable Cafe In Beachside Location
Price: $400,000 - NEG
As a Travellers' Choice Winner in 2020, this Cafe in Woodgate, Qld, rates among the top 10% of restaurants worldwide, as rated by their customers It has also just been named "Best Seaview Cafe 2021 – Bundaberg" at the annual APAC Business Awards.
This business has seen significant growth due to its location and benefiting from big property developments in the area.
With sales increasing by 50% and Net Profit more than doubling over the last year, this 20-year-old Woodgate business offers an excellent opportunity for a single owner-operator, couple, or family to take the reins of an already profitable business that is well-positioned to continue growing moving forward.
$1,500,000 + Revenue - F.Y. 2021
Multiple Income Streams
Loyal skilled and trained staff
Potential to recover your investment in less than a year
2. Ocean Tour Company – Well-known & Profitable
Price: $229,000
This is your chance to experience the waterways of Noosa on a daily basis. Cruising the Noosa coast, this profitable and well know ocean tour company provides unforgettable experiences to tourists and locals from all around. Offering a range of services including, scenic wildlife tours, adventure tours, private tours and much more, adventure awaits at every corner. Sustaining itself through Covid, this business has not only seen growth in 2021, but it also offers excellent further growth potential.
A profitable business that has seen strong growth through 2021 and Covid
A great reputation with multiple travel agents/booking agencies
Excellent and easy to navigate website with integrated booking portal, together with a great online/social media presence
Highly regarded and well-known within the industry
Ideal and prominent mooring location
3. Maintenance Based Plumbing Service Business
Price: $599,000
Established for more than 30 years, this is one of the most profitable plumbing businesses servicing the fast growing Sunshine Coast region. This business does not require the owner to 'Work on the Tools'. The day-to-day work is left to the plumbers on the team.
This plumbing business offers a diverse business-to-business & residential clientele, with little done to grow the sales, as organic growth is more than 10.46% (approx.) in 20/21! Established for more than 3 decades, this is a well trusted and renowned Sunshine Coast based plumbing business. It has provided a growing sales and net profit amount for many of its trading years.
Sign up to Newsletter + eMagazine
Weekly updates on business sales and advice, delivered to your inbox.
4. Iconic Fish & Chips And Takeaway
Price: $315,000
This business has a solid reputation with a high repeat clientele of locals and tourists alike. Set in a superb scenic loacation, being in one of Australia's hottest holiday destinations. This takeaway shop has varied specialty seafood and takeaway selections for all tastes and requirements.
Viable expansion opportunities
Well equipped premises
No immediate competition
Great net profits, offer financial security to any new owner
Can be run under management if you would like to sit back and make good returns year on year
5. Lifestyle Business With A Splash
Price: $400,000 + SAV
Ready to make a sea change with a great business where you can be your own boss, but with the support of a multi award winning franchise.
Situated in Queensland's Wide BayBurnett region, the gateway to World Heritage-listed Fraser Island offers the best in Work-Swim-Fish lifestyle.
This well established Poolwerx business offers both retail outlet and 2 mobile vans servicing a large number of clients from residential to apartments and resorts. The regular servicing of client's pools generates an extremely consistent and reliable income.
Strong Branding and Franchise System
Established over 7 years
Offers both retail outlet and 2 mobile vans
Regular servicing of pools
Consistent and reliable income
---
Related Searches
---
Read Similar Articles
Shake it or Make it: Ash never let roadblocks get in his way
Royal Stacks Expands its Kingdom
Looking to Trade your Job for a Business? 6 Trade Service Businesses for Sale!
About the author
---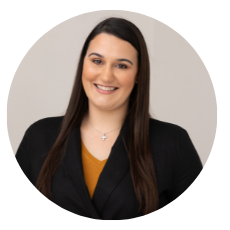 Catherine Mangana
Customer Support
---