Royal Stacks Expands its Kingdom
by DC Strategy 26th of January, 2022
Royal Stacks has announced plans to expand its kingdom, now offering its innovative burger restaurant as a franchise model for Victorian-based owner-operators. Franchisees will have the opportunity to own a Royal Stacks restaurant, immerse themselves in the brand culture and benefit from comprehensive education and training programs.
Despite continual Covid setbacks, Royal Stacks has seen exponential growth and will open four new locations in the next four months doubling its restaurants to eight, and significantly increasing its footprint over the next two years.
Royal Stacks Founder, Dani Zeini said gradual and considered growth is important in retaining the distinctive burger culture and character of the brand that he and his team have worked tirelessly to achieve.
"The plan is not to be the most franchised, but to service the franchise well. Franchising the restaurant gives others the opportunity to build their own kingdom and we have taken our time to ensure that every piece of the project is world-class," says Dani Zeini.
To ensure a smooth transition into business ownership and running a restaurant the Royal Stacks way, a bespoke training program has been created including a four to six weeks in-restaurant experience and ongoing head office support.
Speaking to the growth of the franchise model, Dani Zeini says, "This is all about sharing success with people, providing others with an interest in our brand to build something of their own. Royal Stacks is a family at the end of day, I want to make people happy and this is the perfect opportunity to do so."
"This is only the beginning for our Royal Kingdom. We are so looking forward to having franchise partners on board and are 100 percent committed to supporting our franchise partners every step of the way, sharing our innovative ideas and unique concepts in many more places," he concluded.
Sign up to Newsletter + eMagazine
Weekly updates on business sales and advice, delivered to your inbox.
With plans to expand nationally in the second year, the franchise business predicts it will add over 200 to its workforce across its new locations, meaning the total business employs 300. Along with the fan-favourite menu, each Royal Stacks venue has a unique design element, currently ranging from a state of the art podcast booth to a vintage Flavour Shot machine.
With a reasonable buy-in of $350,000 which covers the store fit-out, kitchen equipment, capital and the franchisee fee, Royal Stacks predicts a return on investment for partners within two and a half years, with six percent royalty and a one percent marketing fee back to Headquarters. The burger empire hopes to stand out in the franchising industry by offering a transparent and collaborative business model.
Enlisting DC Strategy to launch the franchise model, Founder and Chairman of DC Strategy Group, Rod Young sees growth in the burger restaurant category.
"Royal Stacks is a well-established brand that sees community and culture at its forefront. We see great potential for further growth through the franchise model and we look forward to seeing its presence nationwide soar," says Mr Young.
Founder, Dani Zeini has transformed Melbourne's burger culture which all began with a secret burger menu at Dandenong Pavilion, followed by the opening of Grand Trailer Park Taverna and Truck Stop Deluxe. Not long after, in 2016, Royal Stacks was born. The burger empire presents a unique take on classic fast-food Australians have enjoyed for years.
For more information on how to become a franchise partner via Royal Stacks.
Read Similar Articles
Take the Step from TR to PR: Consider Buying a Business
4 Franchises For Sale in Adelaide Right Now
New Years Resolutions for Small Businesses
About the author
---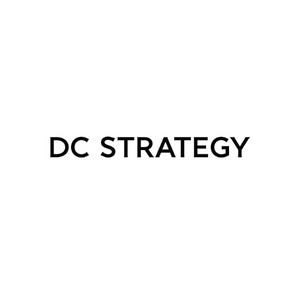 ---