Blessing in disguise results in Business Success
I was born in Libya in 1970, 2 years later due to the revolution in Libya, we had to move back to Yugoslavia. Initially, we were in Croatia then 2 years later we moved to Serbia. In 1991 trouble in Yugoslavia started, I had just finished my National service and I received call papers to join the Army. I had family in both Serbia and Croatia and did not want to join. I was now a refugee who left the country because I didn't want to participate in the civil war.
I then spent the next 4 months travelling by land through Turkey, Iran, Pakistan, India, Sri Lanka then back to India when I finally got my visa to enter Australia.
Soon after arriving in Australia I fell ill and learnt that I had contracted hepatitis in India and not having any access to Medicare, I had to borrow money to pay for the treatment.
Although I only had a three-month visa, the Australian Government granted Yugoslavs a special condition allowing them to stay in Australia for the duration of the unrest. Had I returned, I would have been drafted into either the Serbian or Croatian army, depending on where I landed. This is because my parents were Croatian but I grew up in Serbia.
Yugoslavia was divided and I was not eligible for Serbian citizenship because I was born in Libya and I was not eligible for Croatian citizenship because I never had permanent residency in Croatia.
When I arrived in Australia I had no job, spoke no English and had no money. Because of my lack of language skills, the only work I could find was as a labourer, but as I dug ditches, I dreamt of one day owning my own business. My father had been a businessman and that was my dream, but it seemed very remote in the early days, as I struggled in a new country without family support.
When my Yugoslav passport expired, I was unable to return home for my father's funeral and I realised my future was in Australia. I applied for permanent residency and two years later became an Australian citizen.
I had a degree from the former Yugoslavia as an electrical technician, and after several years in Australia, I started an electrical contracting business called Odyssey Electrical. At the time it was formed I had no money and no contacts, so I had to work tirelessly to build the business from the ground up.
Sign up to Newsletter + eMagazine
Weekly updates on business sales and advice, delivered to your inbox.
Although the business flourished, there were always cash flow issues, and when two customers went into liquidation things worsened, and I had no choice but to put the business on the market. This turned out to be a blessing in disguise, as it led to the creation of Xcllusive Business Sales.
I appointed an agent to sell Odyssey Electrical and was so disappointed with the performance of the broker that after three months I decided to sell it myself. I bought a dozen business sales books, talked to as many people as I could and in no time developed a sales and marketing strategy designed specifically to sell my business. Four weeks and 30 enquiries later I had four offers on the table. Four weeks after that, I sold my business for the exact price that I wanted.
At that point I realised that I could come up with a formula that could sell businesses other than my own, and, committed to a process that worked in the best interests of the seller, Xcllusive Business Sales was established.
This whole experience gave me an appreciation for what it takes and I wanted to also hire staff from a diverse range of backgrounds."
Read Similar Articles

What you need to know about border restrictions
Shake it or Make it: Ash never let roadblocks get in his way
Immigration and Business Sales
About the author
---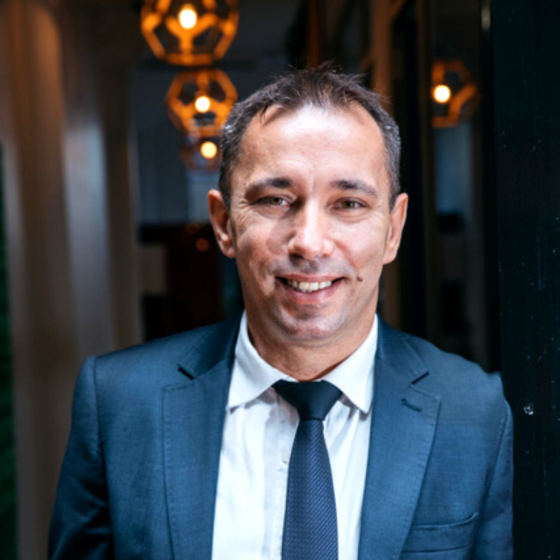 Zoran Sarabaca
As a business owner from the age of 17, Zoran understands business. Through selling his own business, he learned that it wasn't good enough just to ...
---