Buying a Business takes time. It's important to make comparisons.
Buying a business is a big investment and takes a lot of research. When you're looking to buy a business, you want to make sure you know what is available.
It's important to purchase a business that can earn you a healthy income and you have the ability to operate. On Bsale, you can now save listings and monitor search results, as Vanessa, CEO explains:
"We want buyers to know what is happening in their industry and area. To be able to see new businesses that are for sale, what is selling and what it will cost them to buy a business".


"There are two major features that achieve this. Firstly, you can save a listing and place it on your wishlist. Secondly, you can save your search results and receive alerts when new businesses are listed matching that criteria".
The nature of business sales often involves an element of confidentiality which is important for the seller and the future buyer. Whilst the actual details of the business and its financials may not be readily available, you can make contact with the seller and begin your journey.
Before you even start to think about buying a business you should ask yourself these three questions.
Do I have the necessary experience?

How much do I expect to earn per week / month / year?

How much money do I have to invest?
These are big questions. If you're earning $100,000 a year, and you are looking to buy a $150,000 business, how much money will you actually take home each week as the owner? How long are you prepared to wait to increase your income? Understanding the ROI and how long it will take to recoup your investment is important.
Vanessa Lovie - Bsale CEO
"The more educated buyers are, the better decisions they can make. Buying a business is very different from buying a house, whilst the cost may be similar, a business comes with its own set of potential and risks. So, the buyer needs to be well educated on the process of buying a business. It's important to compare what's on the market and always obtain professional advice" Vanessa, Bsale CEO.
If you are starting the process of buying a business or want to expand your current operations. Start your search on Bsale. You can search by industry, location, or simply a keyword. Save the search results or save your favourite business. Bsale makes the process of finding a business to buy easy.
"No two businesses are the same. They all come with their own pros and cons. it comes down to the owner, what is best suited to them, and their abilities. So do your research. There are some amazing businesses out there for sale". Vanessa, CEO.
Start searching for a business to buy >>
Read Similar Articles

What is the cost of buying a business

Xcllusive Business Sales Founder Makes the Finals of the Ethnic Business Awards

Poolwerx Announces Regional Expansion Opportunities
About the author
---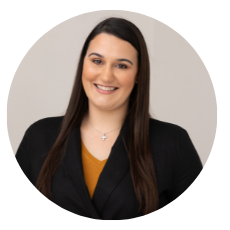 Catherine Mangana
Customer Support
---