IWG opens its first flexible working space in North Queensland 
by DC Strategy 28th of June, 2021
The Regus office in Townsville
The world's leading workspace provider has opened its first office in Townsville as a part of its expansion into regional Queensland
IWG, the world's leader of flexible workspaces has announced that it has opened a new Regus centre in Townsville, Queensland. The Regus office is the first of 10 'flexspaces' centres as part of IWG's franchise with the Adams Group in September 2020. It will extend IWG's footprint into areas where demand for flexible office space among local businesses and entrepreneurs is increasing. The centres, in addition to Townsville, will be located in the Sunshine Coast, Cairns, Noosa, Mackay, Rockhampton, Gladstone, Bundaberg, Hervey Bay and Airlie Beach.
The centre sits above the Northtown Flinders Street Mall and is owned by The Adams Group. The centre will be located at the following address – 2nd Floor/280 Flinders St, Townsville QLD 4810. This comes following the signing of IWG's first franchise deal in Australia, in partnership with the Adams Group in September 2020.
Total area for the centre is 700sqm+ with several 2, 4, 6+ workstation offices available to lease. The first customers commenced moving into the centre on June 10 with the Regus centre officially opening today on June 17.
Life Legal, a Family Law firm based in Townsville, is one of the first businesses to move into the space. Kerrie Stuart and Natasha Busby from Life Legal were looking for a modern, easy to get to office space that had all the amenities, "Regus was a perfect fit for us," said Kerrie Stuart.
"The appetite for flexible and coworking spaces was booming in Australia pre-COVID and the pandemic has only increased demand. There is a clear gap in the market for a highquality product in North Queensland and our employees are looking forward to enjoying the flexibility offered by Regus within this brand-new centre," Ms Stuart said.
"The franchise concept offers our partners the unique opportunity to make an attractive, high-yield investment with the know-how of the market leader and their local expertise. Within Townsville is a strong entrepreneurial spirit and we are proud to foster that spirit through this new centre", said Mark Bhardwaj, IWG's Head of Partnership Growth in Australia and New Zealand.
"We want to create a true global and national network – and that's where franchising comes in. The market is moving fast. We need to move faster and faster, and we want to find franchise partners who can help us dial up the pace of the growth of our brands," said Mr Bhardwaj.
In 2020, Queensland was by far the most popular destination for those migrating within Australia, with a net gain of 30,000 people in 2020, according to the Australian Bureau of Statistics.1 Regional Queensland in particular, saw a substantial number of moves from the other states, pushing regional Queensland migration to record levels.
---
Related Searches
---
IWG currently operates in 71 locations in Australia adding two new locations to its portfolio in 2020 with the opening of Spaces Riparian Plaza in Brisbane and Spaces 60 Martin Place in Sydney.
"We have several centres located in suburban and regional areas, in addition with CBD locations. During the pandemic, IWG's suburban centres performed on average 20 per cent better on total occupancy than those in the city network. We have now seen post the pandemic that our suburban and regional centres are receiving more inquiries from those looking to work in an office closer to their place of residence," said Damien Sheehan, Country Head for IWG in Australia.
As an investment, flexspace is a tried and tested business model, promising low staffing requirements and strong customer retention rates. Thanks to the contract-based nature of flexible office services, fewer recurring customers are required for generating a healthy profit (compared to, for example, dining outlets).
IWG has more than 30 years of experience of launching and running flexible spaces all over the world, and an array of established flexible office and coworking brands under its belt to match different demographics and local business needs. IWG recently signed global deals with Standard Chartered and NTT to give access to a combined workforce of 395,000 to its more than 3,300 workspaces globally These innovative deals reinforce IWG's leadership position in the hybrid workspace industry, where the business is supporting workers from all industries with every type of hybrid work solution.
Find out about becoming a franchise partner with IWG
1 https://www.abs.gov.au/media-centre/media-releases/net-migration-regions-highest-record
*The Regus office in Townsville image sourced from IWG
Read Similar Articles

Should your business be a franchise?
When selling your business: Marketing is an excellent investment
Poolwerx announces regional expansion opportunities
About the author
---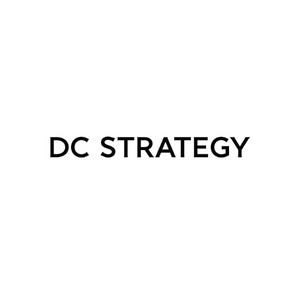 ---