Lenard's launches new innovative franchise model
by DC Strategy 26th of September, 2021
Lenard's Slider Franchise Owner
Lenard's, the famous fresh chicken franchise, has now launched its new franchise business model.
DC Strategy is excited to be helping grow Lenard's in key areas across Australia with a newly unveiled franchise model. James Young, Head of Franchise Sales and Development at DC Strategy, believes that Lenard's fresh franchise business model, combined with the launch of their modernized new website, is a great opportunity for franchisees' to get invested, stating "we're thrilled to be involved in the expansion of Lenard's presence across Australia and believe it's a great time for them to expand their franchise market.
This business model will allow franchise owners the ability to invest in key areas, owning and operating an innovative business that launched in 1987. I remember growing up eating Lenard's delicious and convenient chicken products, and believe this is a great concept of value-adding chicken that has established them as leaders in the fresh food marketplace".
Lenad's new model gives Franchise Owners the option of investing in key regions and multiple retail channels. These channels include traditional 'serve-over' stores (or small manufacturing areas/facilities); new modern stores featuring pre-packaged meals and self-service fridges; rotisserie stores offering roast chickens, gourmet salads and take-home meals.
Due to the pandemic, consumer behaviour has changed and rather than dining out, people are choosing to prepare meals at home, so Lenard's business model has shown to be successful in taking advantage of the changing demands of the market and providing flexibility in their products, while also providing a multiple income stream business model.
Since 1987, Lenard's has had a passion for using only the freshest Australian chicken and premium ingredients to create innovative and convenient chicken products.
They have 30 stores in operation across Australia. They have long-term, credible and established suppliers readily available for stock. The unique concept of value-adding to chicken has established them as a leader in the fresh food marketplace. Thirty-four years later, their passion remains!
They have a number of innovative systems and effective programs in place to support franchise partners. Lenard's offers a three-in-one business operation - an adaptable model allowing for multiple revenue opportunities, including retail and delivery. They also offer the right to use their brand and trademarks and sell their products and services in different stores, including a 4-6 week training program.
Poultry is shown to be popular across the globe, being a stable, consistent, and fairly priced product. This is in comparison to red meat which has significantly risen in price annually. Due to this, Lenard's can grow their business in all markets (new-age retail) and are ready for the next 100 years.
Enquire today to find out more.

Read Similar Articles
Lollipop's brand thriving with three new playgrounds sold
IWG opens its first flexible working space in North Queensland
Poolwerx Announces Regional Expansion Opportunities
About the author
---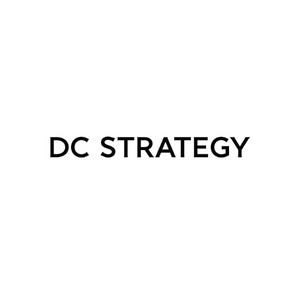 ---