Red Sparrow Pizza is spreading its wings!
by DC Strategy 22nd of October, 2021
Red Sparrow Pizza is spreading its wings!
Red Sparrow Pizza has announced plans to open new locations over the next two years!
The locally owned and operated vegan pizza brand - which opened in February 2017 by Michael Craig and Shelley Scott (both vegan pizza lovers), - started out in Melbourne with their very first location nestled in edgy Collingwood. Since then, the dynamic duo have opened an additional location in Prahran, feeding hungry locals along the famous Chapel Street. The team have also got wheels on the road with a neatly kitted out food truck, slinging their famous slices at all types of events such as concerts and weddings.
Vegan restaurants have been a high-growth consumer food trend that has been accelerated by the pandemic and the adoption of food delivery and takeaway. As it rockets across the globe - more and more non-vegan eaters are feeding their curiosity and converting to meat-free options - which are now becoming widely available in every high street, shopping mall and fast-food chain.
Plant-based eating has gained a firm grip in Australia with about 12.2 percent of Australians subscribing to vegetarian diets, which many see as an exciting shift towards creating a kinder and more sustainable world.
Red Sparrow Pizza has cemented its place in the market, picking up a world-wide following since their inception just over three years ago! They have become a standout, popular vegan pizza restaurant across Melbourne and there's no stopping this ethically-proud pizza powerhouse who is now ready to expand their business interstate.
Red Sparrow Pizza soars into new territory!
Red Sparrow Pizza's award-winning menu is one hundred percent plant-based and their pizza dough is made using Napoletana techniques. Fermented for at least 48 hours to improve flavour and digestibility with each ball of dough being hand-stretched to order however, they are not bound by tradition and often experiment with unique toppings on their daily specials. All their pizzas are cooked in Italian wood-fired ovens in just 60-90 seconds creating light bases with a crispy charred crust.
They spread love with their famous San Marzano tomato base, offering a plant- based cheeseburger pizza, the classic fan favourite of Pepperoni and slinging plant- based chicken wings or "Not Wings" coated in either hot sauce or BBQ. Irrefutably, pizza will always be consistently loved in all shapes and sizes, which provides an exceptional reason for eager business owners to get involved in their expansion.
Earlier this year, Red Sparrow Pizza partnered with DC Strategy to bring their franchise goals to life. The all-in-one franchise firm has guided the Red Sparrow Pizza team through the initial stages of their tailored franchise project, and will now assist the brand with the franchise recruitment and marketing across Australia.
Michael is excited about their next journey and is grateful for the experience provided by DC Strategy, saying that; "DC strategy seemed very knowledgeable and were offering the full service from start to finish and ongoing, and as small business owners with more skills in hospitality than business we were looking for a team who could help us in all the aspects that we were unfamiliar with."

The team are on the hunt for pizza extraordinaires to take their famous vegan pizzas to more Australians around the country. They're now expanding their awesome concept with franchise opportunities available in key areas in Byron Bay, Brisbane, Melbourne and Sydney.
Benefits of owning a Red Sparrow Pizza business:
Simple Business Model -The Red Sparrow Pizza business model is simple. Franchise partners can own and operate a Red Sparrow Pizza shop with minimum staff.
Multiple Income Stream - Franchise partners will be able to run the business as casual dine-in with a strong focus on takeaway and delivery providing a secure income in uncertain times.
Established Brand - With two sites in Melbourne and more on the way, now is the perfect time to join the Red Sparrow Pizza Team!
Ongoing Support - Should franchisees take this step with Red Sparrow Pizza, they will be fully supported and encouraged by a team that wants them to succeed.
Positive Brand and Growing Social Media Presence - Red Sparrow Pizza obtains positive online public relations presence and a great following on all social media platforms.
Food Standards - Vegan and plant-based pizza and other menu items will be prepared by a chef in house with quality ingredients ordered by sustainable suppliers.
Find out more - www.redsparrowpizza.com/franchise
Read Similar Articles
Ben & Jerry's Mega 3 Site Deal
Lollipop's Brand Thriving with Three Playlands Sold
Melbourne is out of Lockdown! Check out these business opportunities
About the author
---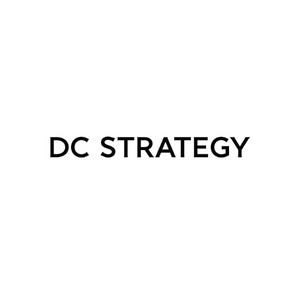 ---