What to do when your kids don't want to take over the family business!
What to do when your kids don't want to take over the family business!
Many business owners dream of building a successful business and handing the keys over to their offspring. However, many soon realise their aspirations will never come to fruition. Why? Well, the kids have other plans - even after you have invested all your blood, sweat, and tears.
"No Thanks" you hear the kids say!
From the outset, some business owners know that their kids don't want to run the family business. Sometimes, they change their mind after working in the business, have chosen their career path, or are interested in new adventures and head off overseas.
Statistics from Family Business Australia show that only 30 per cent of all family-owned businesses will survive into the second generation; 12 per cent will still be around in the third generation, and just three per cent will be operating in the fourth generation and beyond.

Here are some recommended Family Business Succession Planning Tips
1. Start Planning Now

Don't assume your child wants to take over your business.
It's best to have an honest conversation about what they want and do early! Have the conversation multiple times as they progress to adulthood. If they are interested, consider training them early, ensuring that they are making an informed decision and are prepared before.
If you're unsure, take advice! You should always have a contingency plan, planning early will help you pivot should circumstances change. Multiple exit options will give you the best chance of success - no matter which way your children go!

2. Assess Your Options

Consider, can you afford to retire without selling a business? Does your retirement depend on profiting from a business sale? Is there another party in the business that could easily take over the business? Can you achieve the same result by going to the open market? Can you protect your legacy?
Understanding and assessing your options can help you achieve a smooth and successful exit irrespective of your successor.
Sign up to Newsletter + eMagazine
Weekly updates on business sales and advice, delivered to your inbox.

3. Who Else is Poised to Take Over?

You may have gone your entire career believing your son or daughter would take over your business one day when he or she doesn't want it. Rather than tossing in the towel, maybe there is another option.
Remember, when considering who could take over, use your head and not your heart. What will be best for the business?

4. Put Emotions Aside

Family businesses are often an anecdote of disaster, they are emotional affairs! Fuelled by passion and dedication, setback by grief, and potential to damage relationships with your kin.
Realising your child does not want to follow in your footsteps can be a soul-crushing blow.
Take a minute. Reflect

5. Get Professional Advice

Family politics and emotions will often leave you not making the best decision. Independent Advisors can provide clear perspectives and help guide you to reach a better decision. Seek advice from a succession planning expert, business broker, and key advisors. The team at Advantage Business Sales & Valuations are here to help. Let's get you set up to achieve the best result, no matter your path, and ensure your legacy is protected.
If you would like assistance from one of our experts please contact us today at Advantage Business Sales & Valuations


Read Similar Articles

Embracing Uncertainty When you Sell a Business
Factors that influence the value of your business
Successful sales: Three years in a row for Advantage
About the author
---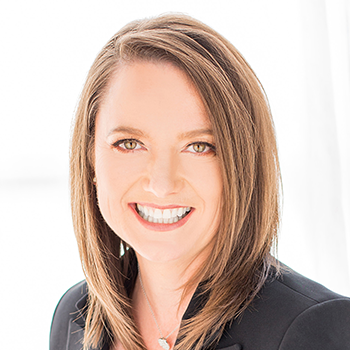 ---